Le Saint-Amour. Bistrot Paris 1er arrondissement 
Je vous parle aujourd'hui du bistrot « Le Saint-Amour » à Paris (1er), un lieu auquel je ne pensais pas m'arrêter. Honnêtement l 'écriteau « Snack-Tabac » ne m'enchantait pas tellement mais je devais attendre les clés de mon logement qui était en face. Je prenais un café en attendant. Il était 3 heures de l'après-midi.
Today I would like to present you a place where I didn't think to go. Honestly the « Snack-Tabac » panel wasn't very attractive for me but I had to wait in this area to receive the keys of my room just in front. It was 03:00 PM so I decided to enter for a coffee.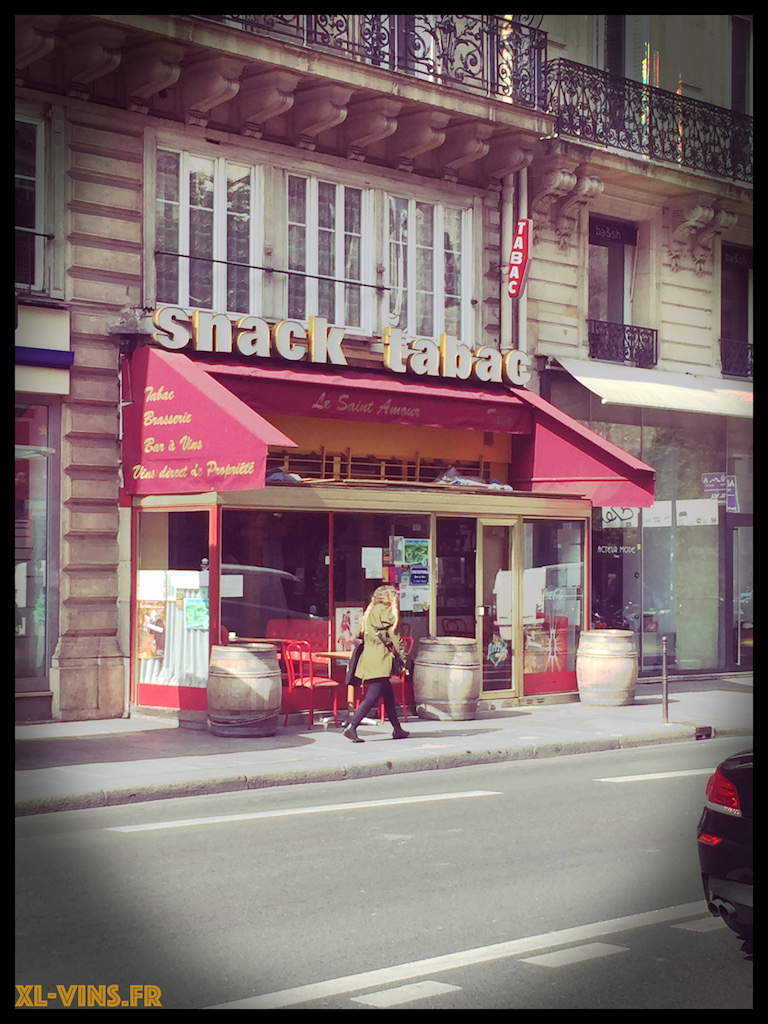 Surprise, dans cet établissement une très agréable odeur de nourriture régnait! Une personne entrait juste après moi pour s'attabler et franchement ça donnait envie. En face de moi une dame âgée. Elle prenait paisiblement son café. Elle parlait avec le patron, un homme sympathique, dynamique et plein d'anecdotes. Une affaire qu'il tenait depuis 18 ans maintenant.
Surprise, I felt a very nice food smell in this establishment. Just after me a person came to eat, and honestly it gave me hungry! Just in front of me an old woman took quietly her coffee. She spoke with the owner, a friendly and dynamic man, with a lot of anecdotes. An eighteen year old business.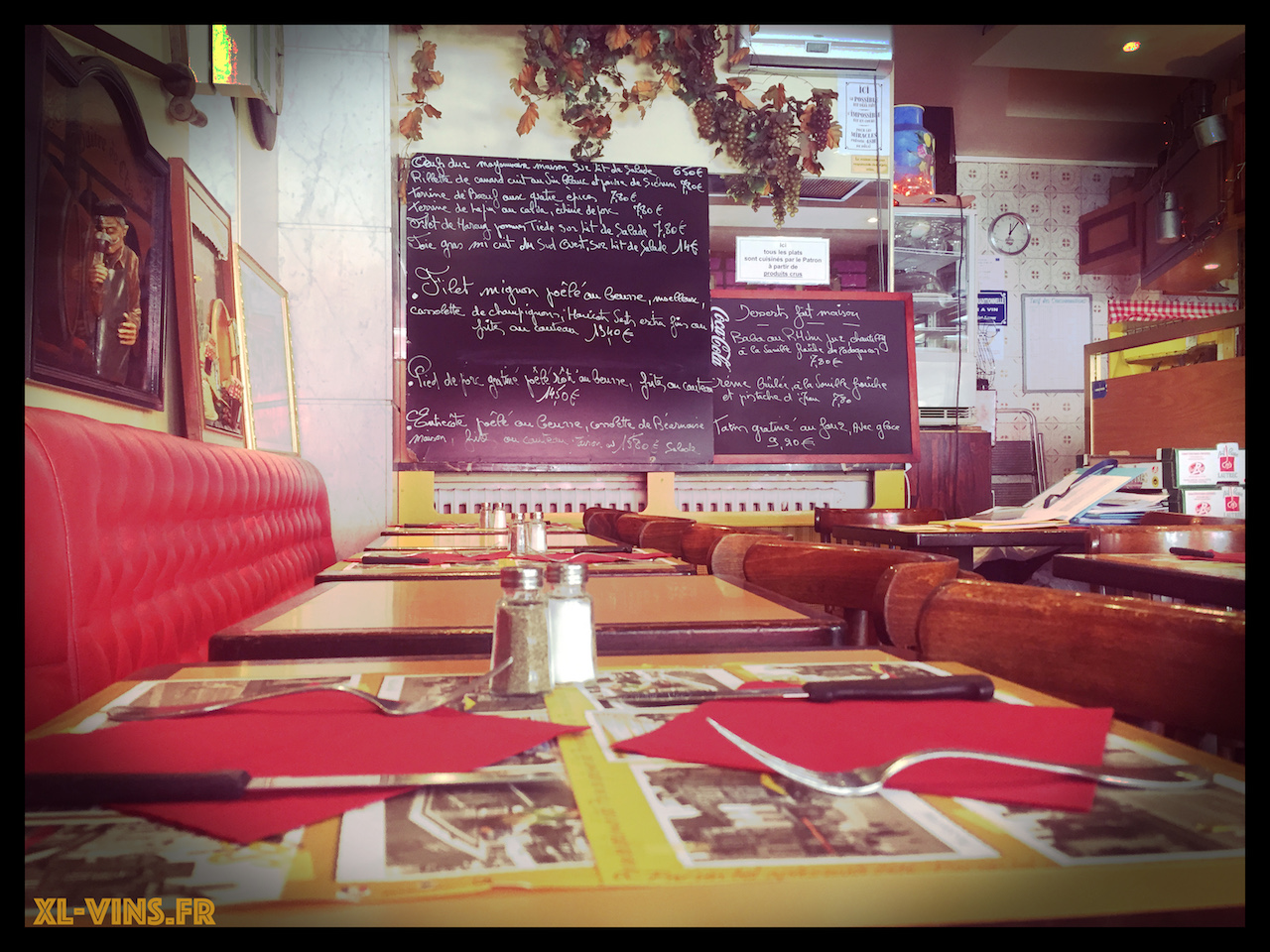 Le charme du lieu, ces banquettes rouges, cette femme habillée à l'ancienne, (qui commandait une tarte citron que tout le monde voulait par la suite !) cette ambiance chaleureuse, cette odeur… formaient un tout qui me transportèrent dans le légendaire Paris.  Entrer au « Saint-Amour » fut un réel voyage dans le temps. Le lendemain je décidais d'y retourner manger le midi.
The charm of the place, these red sofas, the old style of this woman ( who ordered a delicious lemon pie… just after everybody wanted it!),  this friendly atmosphere, this smell, formed a combination who gave me the feeling of a time travel, across the legendary Paris. Open the door of the « Saint-Amour » was like a time walk. The next day, I decided to come back for the lunch.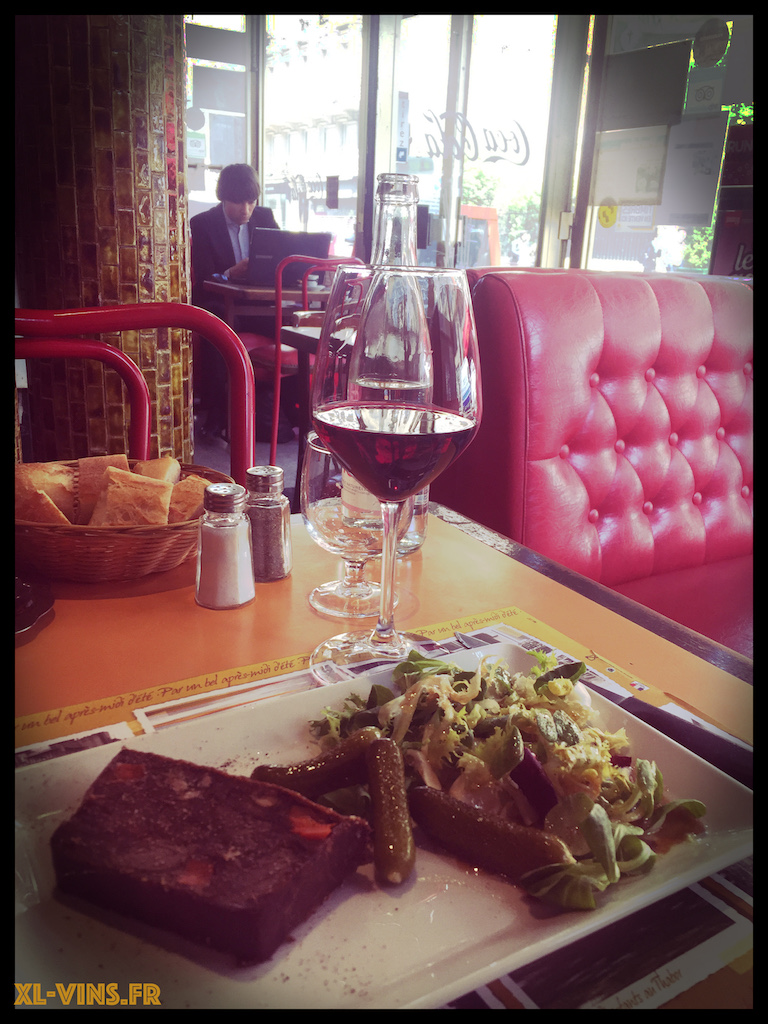 Ambiance décontractée, tout est fait maison, et c'était bien vrai. De nombreuses terrines préparées justement et simplement, un service efficace, des cuissons correctes et toujours la petite touche d'humour qui va bien! Même le vin, un Beaujolais servi au pichet était correct. J'étais impressionné par le dynamisme du patron, tantôt à servir un plat, encaisser des cigarettes, cuisiner. Alors certes, par moment il fallait un peu attendre, mais arriveriez-vous à cuisiner pour 14 couverts, assurer le service tout en encaissant le tabac et en faisant des blagues ? Et puis pour tout vous dire, tout le monde avait l'air de se moquer du temps, peut-être parce qu'ici on était justement hors du temps!
Casual atmosphere, all is home made and it's really true. Many terrines with a good préparation, simple and just. An efficient service, correct temperature of dishes, and always this humour touch. Even the Beaujolais wine , served in flagon was correct. I was impressed by the energy of the owner: sometimes he served, sometimes he cooked, sometimes he sold cigarets! Yes it's true, by moments you need to wait a little bit, but could you imagine yourself to cook for 14 people, serve them, sell cigarettes and taking time to say jokes? And to be honest, everybody didn't care about time, maybe because we were « outside of time »!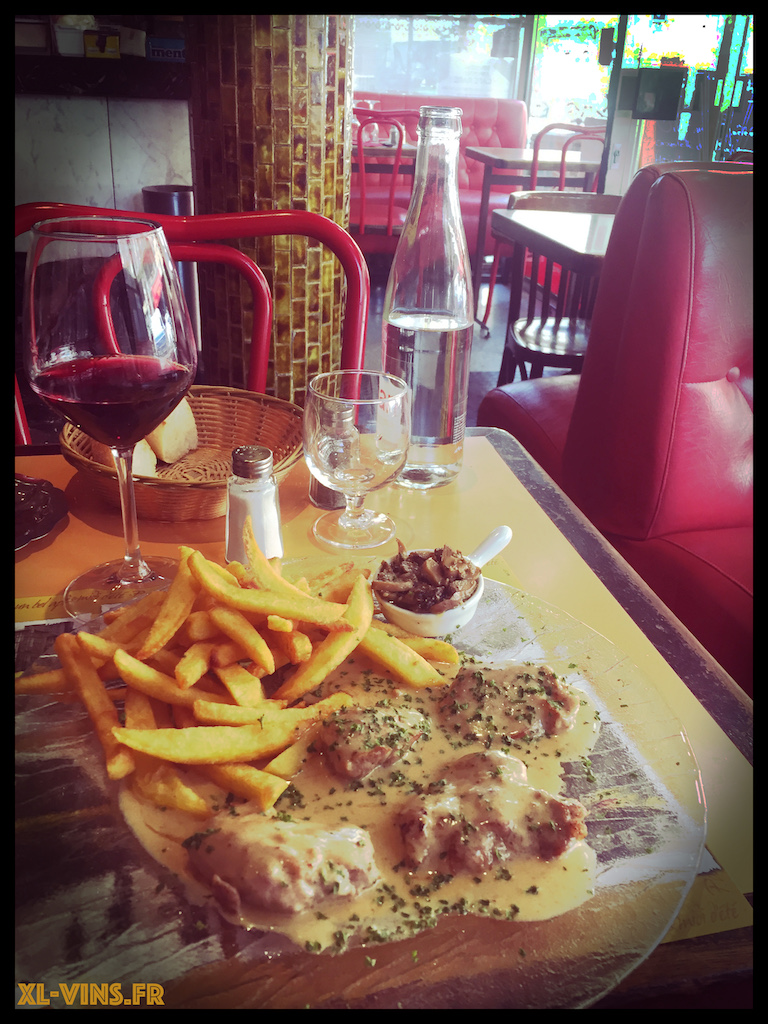 Voilà ce qui m'a plu au Saint-Amour, j'ai découvert par hasard le charme du vrai Paris. Certains vont peut-être me haïr de publier cet article sur cette adresse confidentielle et je peux les comprendre. De mon côté il me tarde juste de reprendre le train pour Paris depuis Bordeaux car j'y retournerai, c'est une évidence.
Now you know what I have appreciated in this bistro, I discovered by hasard the true charm of Paris. Maybe be some people are going to hate me for revealing this place and I can understand them. Of my side, I can't wait to take again the train from Bordeaux to Paris because I want to come back! 
Contact du Saint-Amour:
Adresse: 19 rue Etienne MARCEL 75001 PARIS
Téléphone: +33 1 42 33 15 95
Horaires: Du Lundi au Vendredi, de 08h30 à 20h00 (From Monday to Friday, 08:30 AM to 08:00 PM)