Week-end en Champagne chez Charles Heidsieck
Charles Heidsieck : Présentation
I was invited by Charles Heidsieck for a weekend in Champagne.
Heidsieck is a very well-known name for Champagne. But did you know that there are no less than 3 Heidsiecks? Three entities with the same last name but absolutely different: Monopole Heidsieck, Piper Heidsieck and Charles Heidsieck. Here we will be focused about Charles Heidsieck… Charles? Who is he? Do you know him? Have you ever tasted it?
Let's take a look on Charles !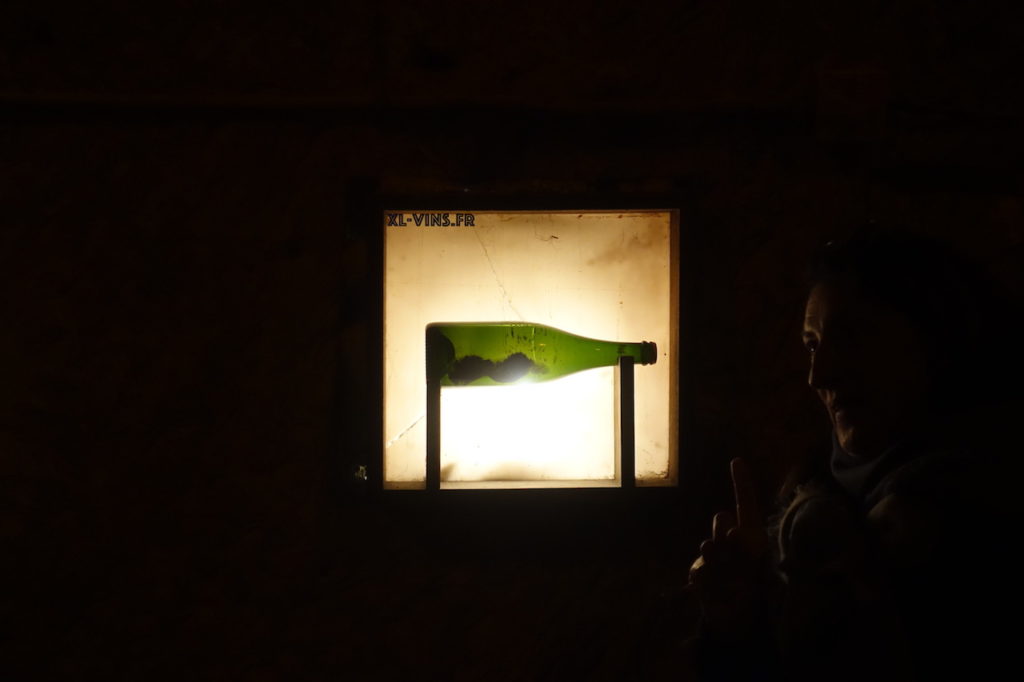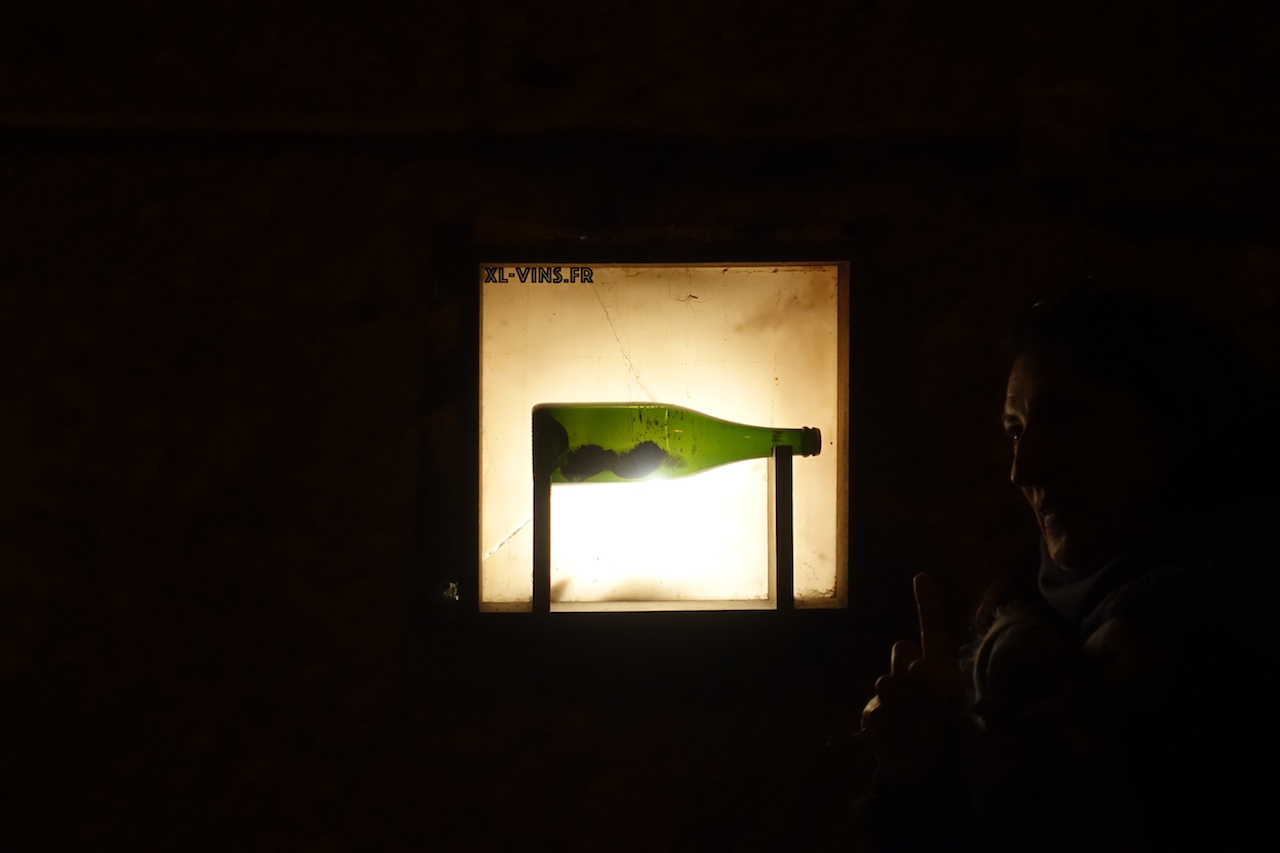 Charles-Camille Heidsieck, when you discovers his story, it is a clever blend of bubbles, audacity and passion. Among other things, he is famous for having popularized Champagne in the United States in the 1850s where he was nicknamed « Champagne Charlie ».
He also sprayed a high image of the French way of life and if today France still radiates so strongly internationally, it is precisely because people such as Charles Heidsieck have worked very hard to promote this image. If the subject interests you I strongly encourage you to listen to the music « Champagne Charlie« , watch the film « Champagne Charlie » (with Hugh Grandt) and take note of a historical fact called « the Heidsieck incident« .
Today Charles Heidsieck has nearly 75 hectares of vineyards, 25% of which are in Grands Crus and it is the property of the EPI group (which also owns Piper Heidsieck and the mythical Italian house Biondi-Santi).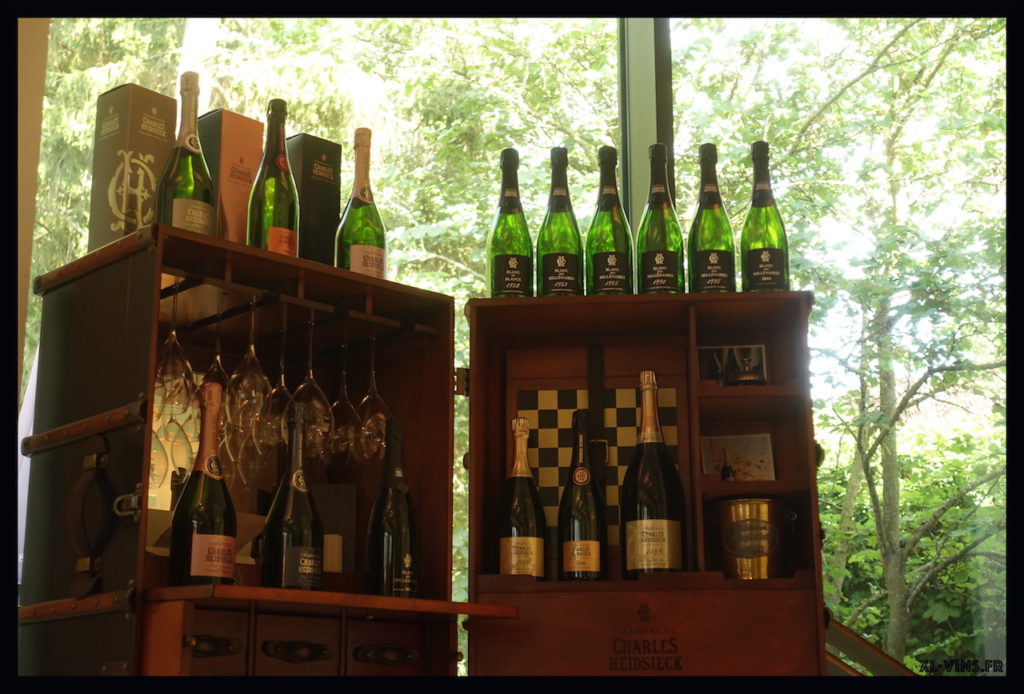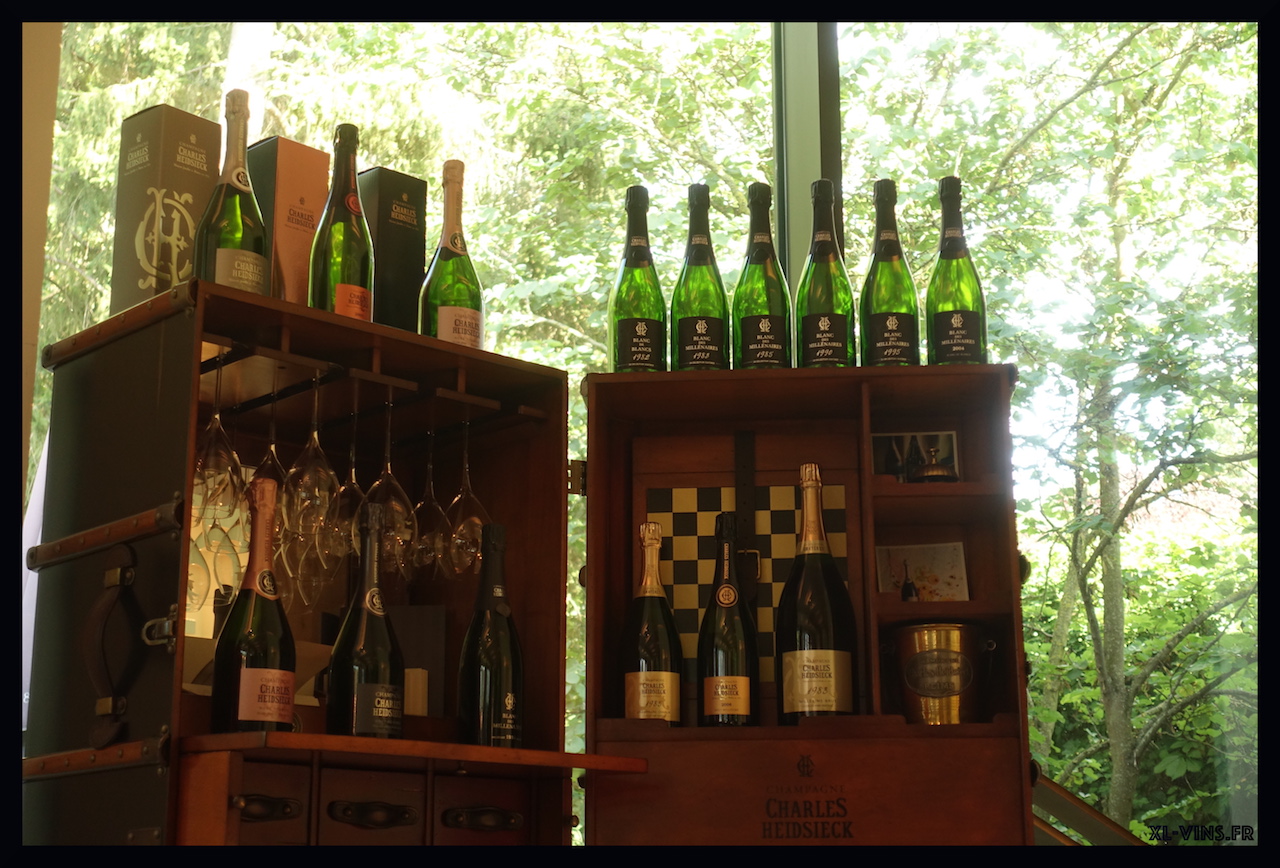 Charles Heidsieck at Reims
Charles Heidseick when you enter into the property you doesn't immediately understand where you are. Right in the center of Reims, it is a 3 hectare wooded park with at the entrance a small building, discreet and very classy. 
It is by walking in the park that one falls in turn on small domes that make us understand that we are not in an ordinary park. An entrance, almost secret, leads to a dizzying staircase. 30 meters below, we find ourselves in the depths of Reims, with a constant temperature of 12 degrees and 90% hygrometry. 
Through these long galleries (more than 8 kilometers!) we enter into the history of Reims: during the last Worldwide War the Champenois lived hidden in these cellars called « Crayères », in reference to the type of soil of the region.
Engraved dates make the visit, and countless bottles of Champagne too. Arrived in a cellar the immense privilege of choosing a bottle stored there for decades is offered to us. I choose one of the last bottles of 1985, when we open we will realize that it is in fact a 1983, even rarer…
Charles Heidsieck. Blanc des Millénaires 1983
Superb golden color like a treasure. The bubbles are still very present and beautifully ordered. The complexity is that of a big Champagne guard which can still easily hold the distance. Fresh notes of lemons and pears combine with brioched notes before ending on a more advanced register of almond paste, fresh coffee and honey. (96-97/100)
The next day a visit of some villages of the Champagne is proposed to us in Combi Volkswagen T1 Split of the 1950s please! 
This visit to Champagne took me to the Montagne de Reims, the Vallée de la Marne and allowed me to put images and styles behind these world-famous names.
This was the occasion to meet in the vineyards the cellar master Cyril Brun and Jean-Luc Corpart, responsible of the vineyards for Charles Heidsieck.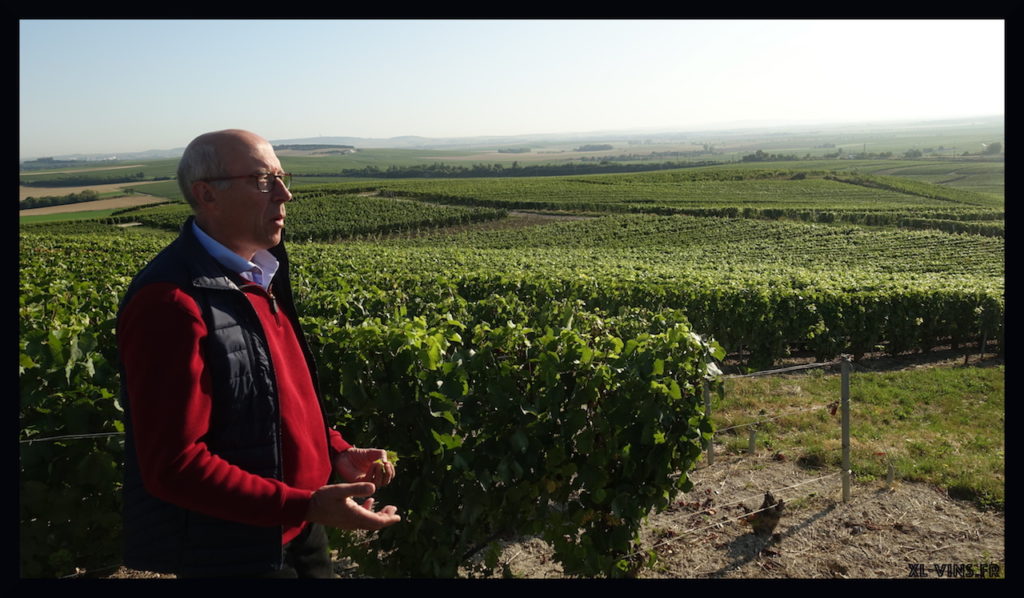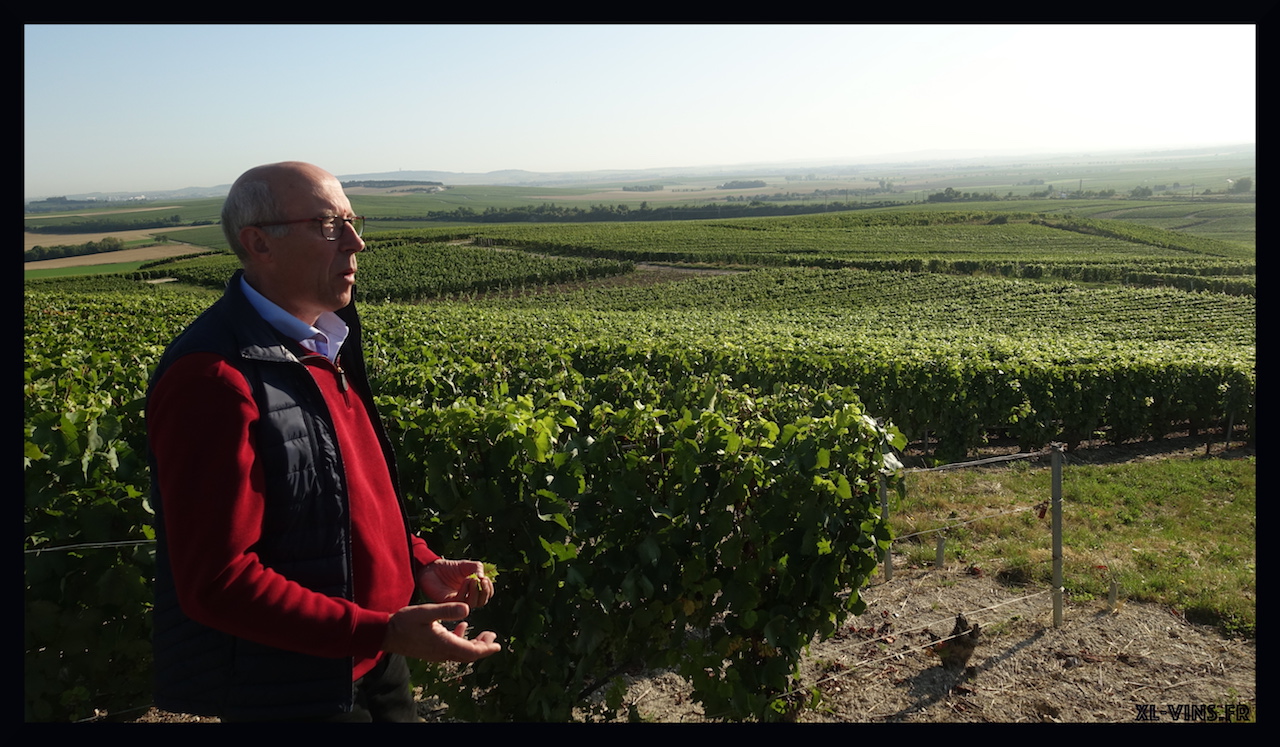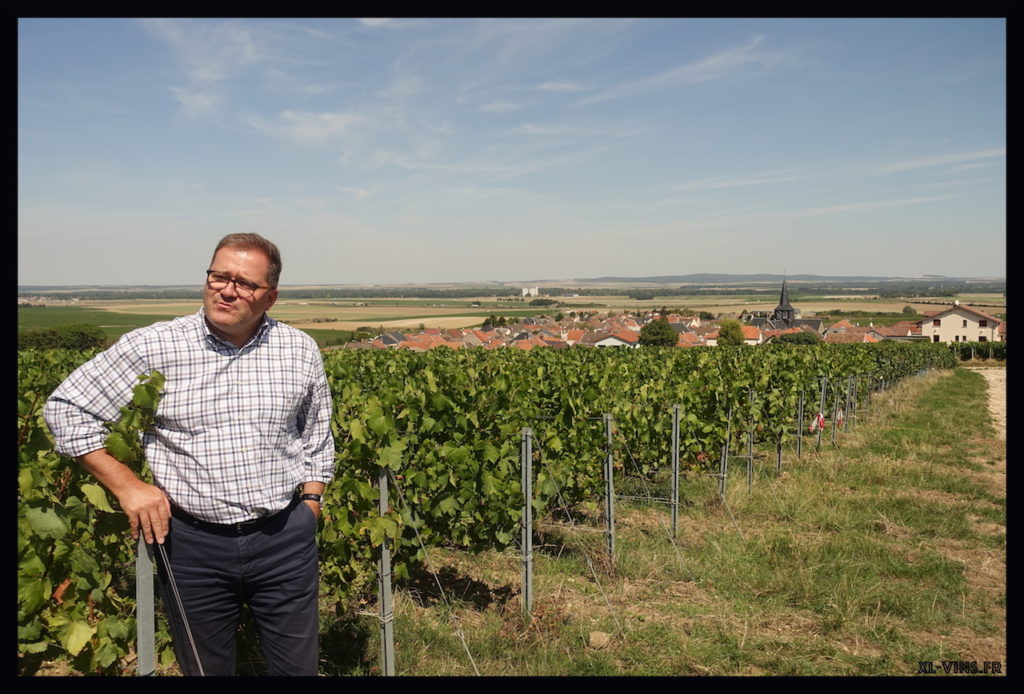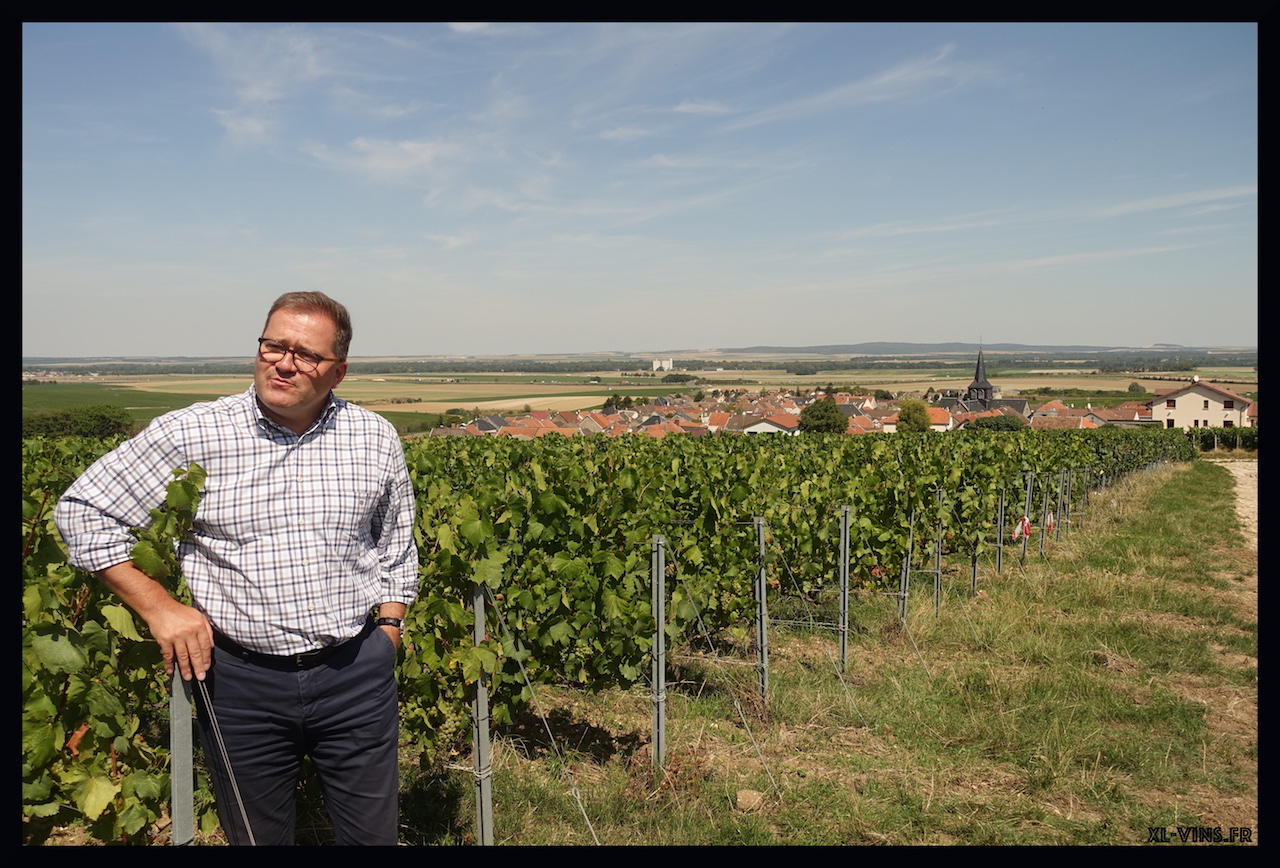 Charles Heidsieck : Tasting
Better yet, I was able to immerse myself in the Charles Heidsieck style. A resolutely worked style, elegant, where pleasure is blended with the highest requirement. 
A bottle of Charles it is a high-quality experience that leaves to us a beautiful memory. Balance, history and authenticity are blended as the vintages pass. And always with great class! 
Let's take a look on a number of them: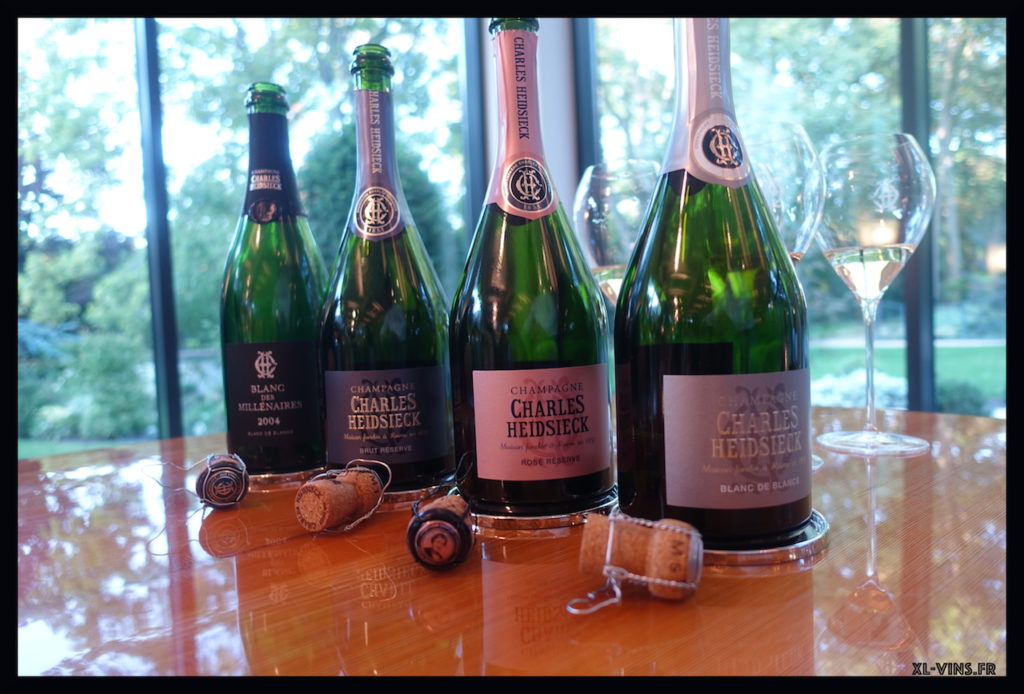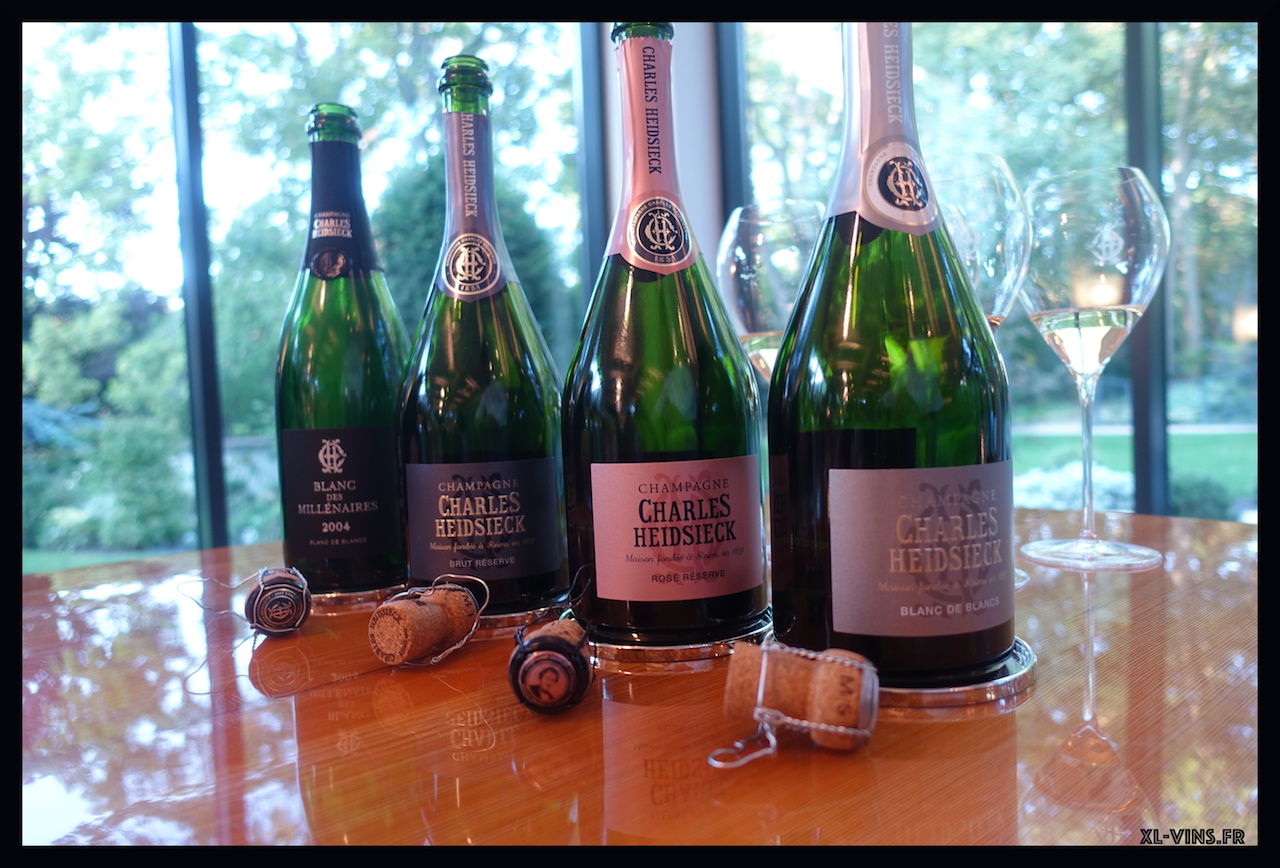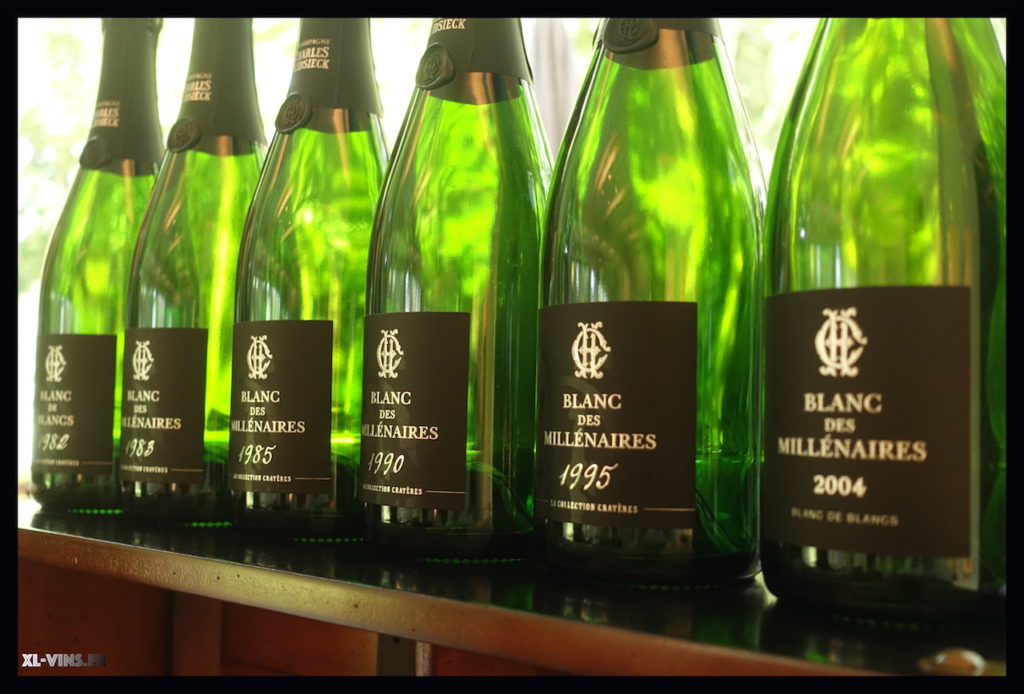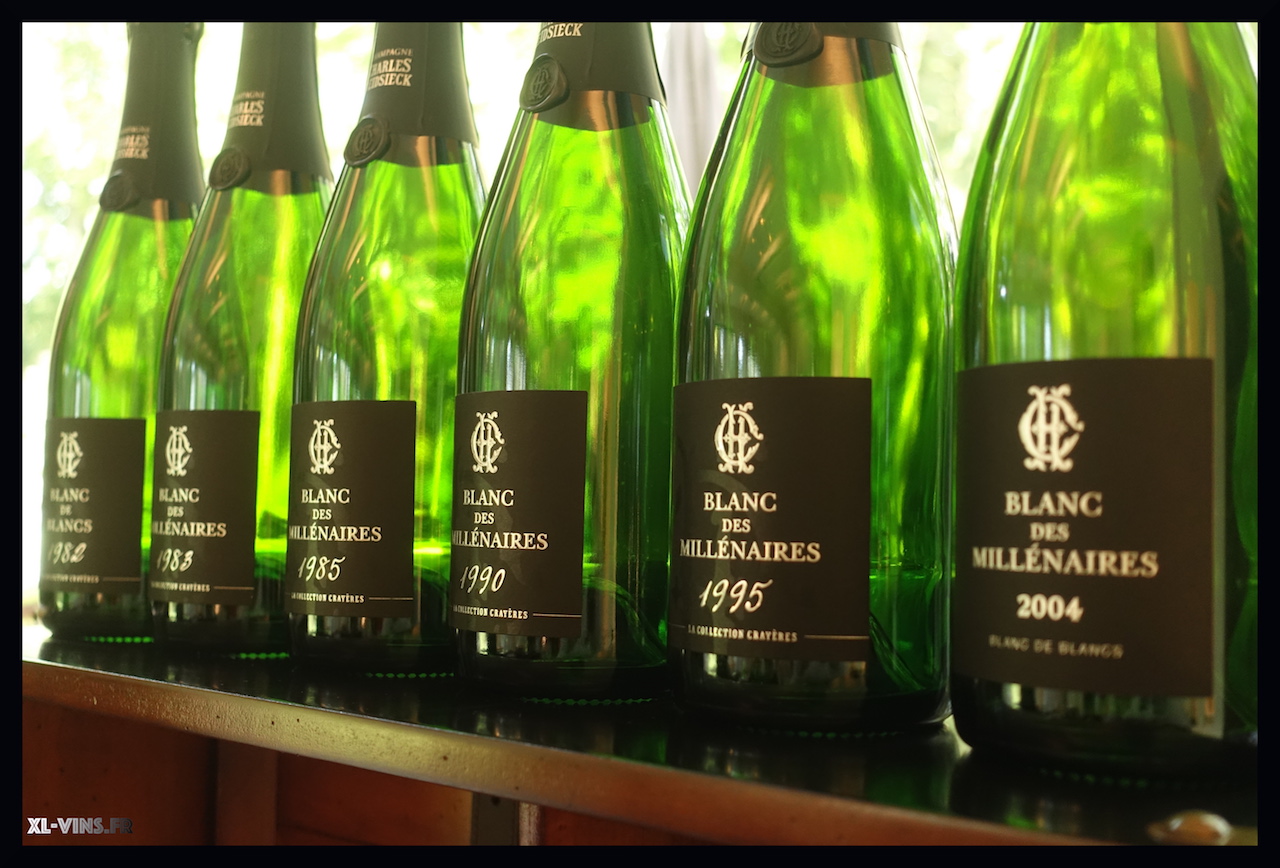 Charles Heidsieck Blanc de blancs:
Very expressive on the palate, with a sharp attack and a rounder finish. Beautiful creamy texture that reveals a nice blend betwee buttery notes, golden apples and lemon. (92/100) 
Charles Heidsieck Rosé Reserve: 
In a very fine style, the structure of this Rosé takes a sensual way, all in delicacy. Peps in attack, fine notes of red fruits (strawberries, raspberries) blended with brioche notes, offering a rounder middle of the palate, before ending with a tonic and elegant way in an explosion of fine bubbles. (93/100)
Charles Heidsieck Brut Reserve: 
Very expressive notes of apples, pears and brioche. It's a real demonstration on the nose. Great freshness and very expressive on the palate, the bubbles are very present and dynamic. The finish moderates itself with a pretty and very fine touch of bitterness offered by slightly drier fruits like grapefruit. (91/100) 
Charles Heidsieck Blanc des millénaires 2004:
Very expressive nose, with notes of butter and lemon. Very nice freshness on the palate with a fine iodine note. This Champagne transports us to another dimension, that of refinement, with very beautiful and fine bubbles. Structured finish, long, complex, and subtil. (94-95/100)
Charles Heidsieck box : Les Coteaux Champenois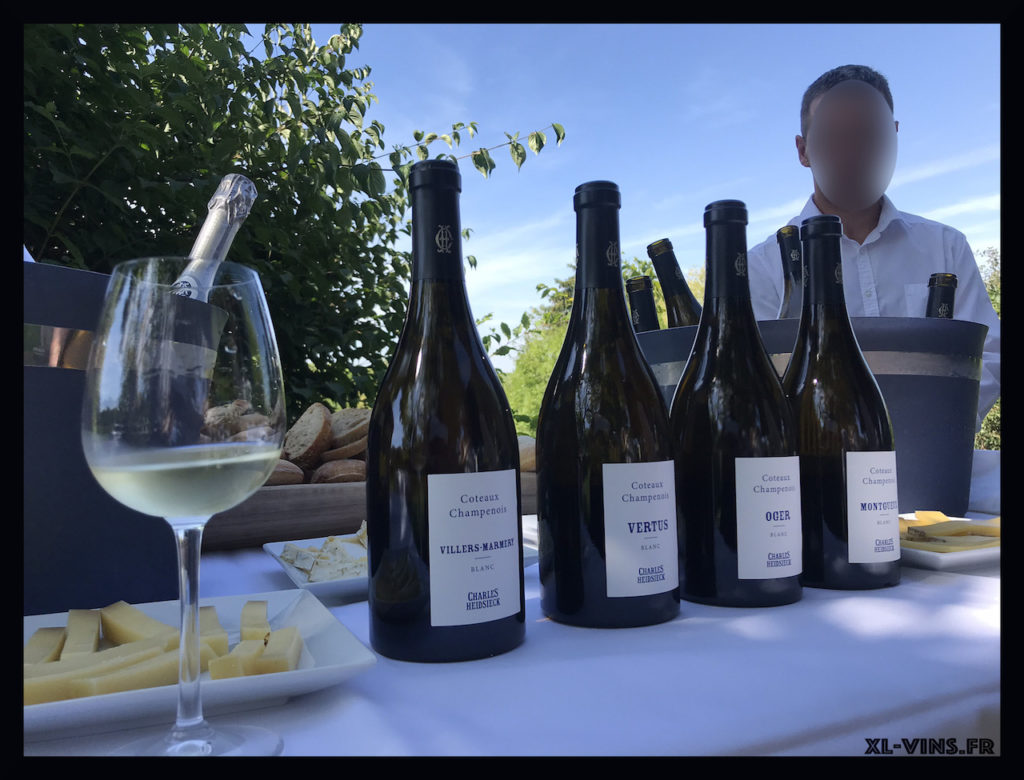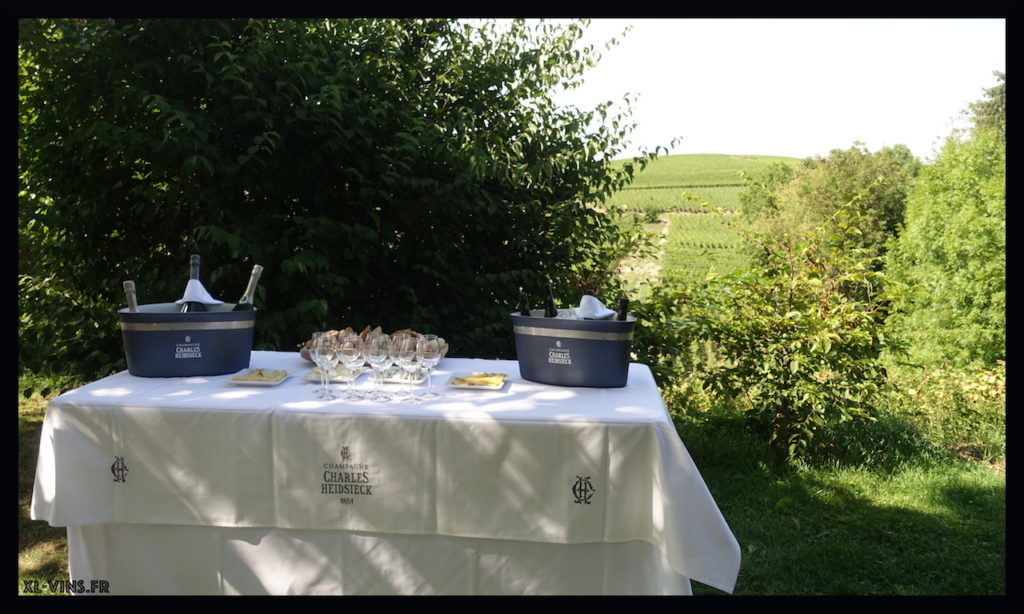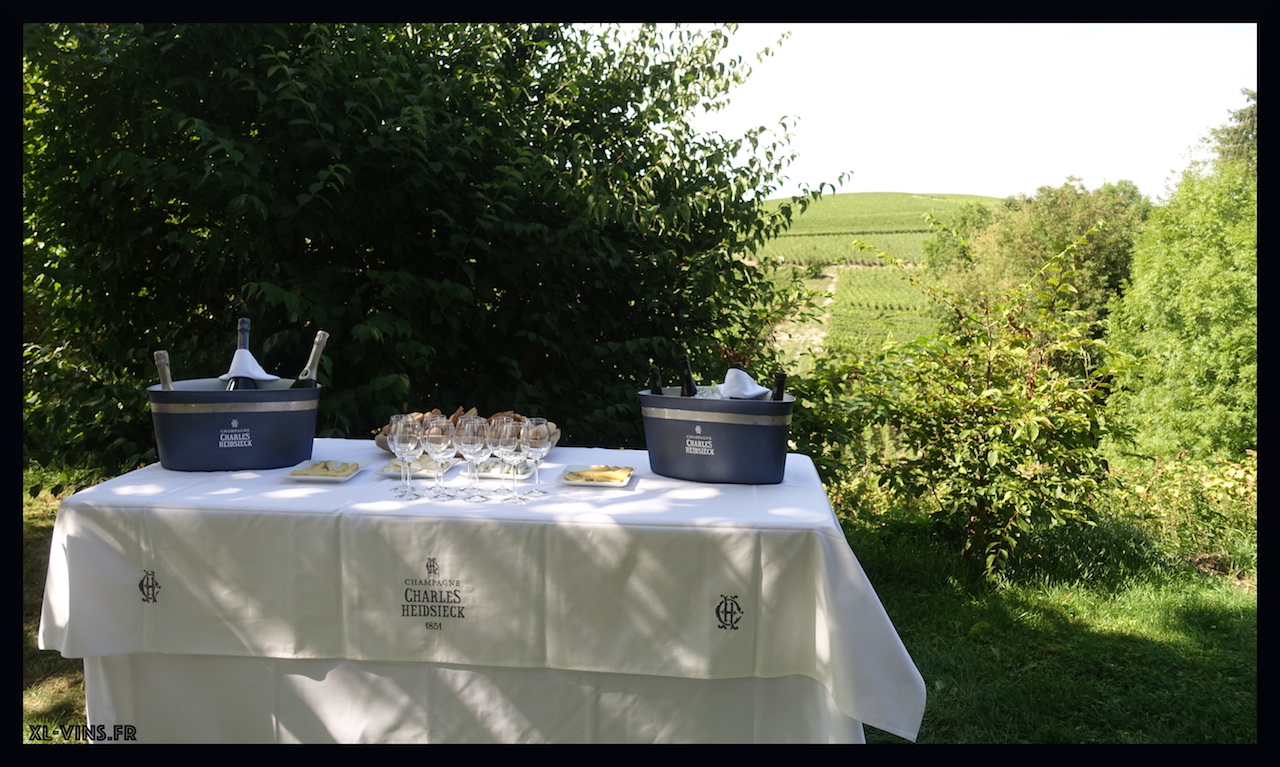 The Coteaux champenois set is a limited series of 250 cases of 4 bottles of  white wines (dry and not effervescent) made by Cyril BRUN. These white wines are 100% Chardonnay and the aim is to present the villages of Villers-Margery, Vertus, Oger and Montgeux that enter into the assemblage of Champagne Charles Heidsieck.

Charles Heidsieck Villers-Margery (dry white)

Very nice tension from the first nose. On the palate it is very fresh with notes of pear, lemon, white flowers, and a slight iodine touch.Afterwards it quickly becomes more complex with beautiful brioched notes and toasted hazelnuts.Long length, superb! (93/100)
Charles Heidsieck Vertus (dry white)

Nice tension and very sharp attack on green apple notes. Notes of toasted hazelnuts are present but we mainly  feel buttered notes and almonds that the matter on the palate confirms.Nice pairing with a fresh cheese. (92/100)

Charles Heidsieck Oger (dry white)

Very fresh and very lively on the palate. With notes of white flowers, pears and lemon. Here an additional dimension is expressed, that of a deep minerality. You can truly feel the purity of Oger's chalky soils in this quiet dry white wine. For lovers of this style. (94/100)
Charles Heidsieck Montgueux (dry white)

Light notes of toasted hazelnuts mixed with notes of lemon and pear.Nice tension on the palate, it is lively, very fresh and particularly well balanced. A wine in finesse showing itself, accessible then complex with a fine mineral touch. (95/100)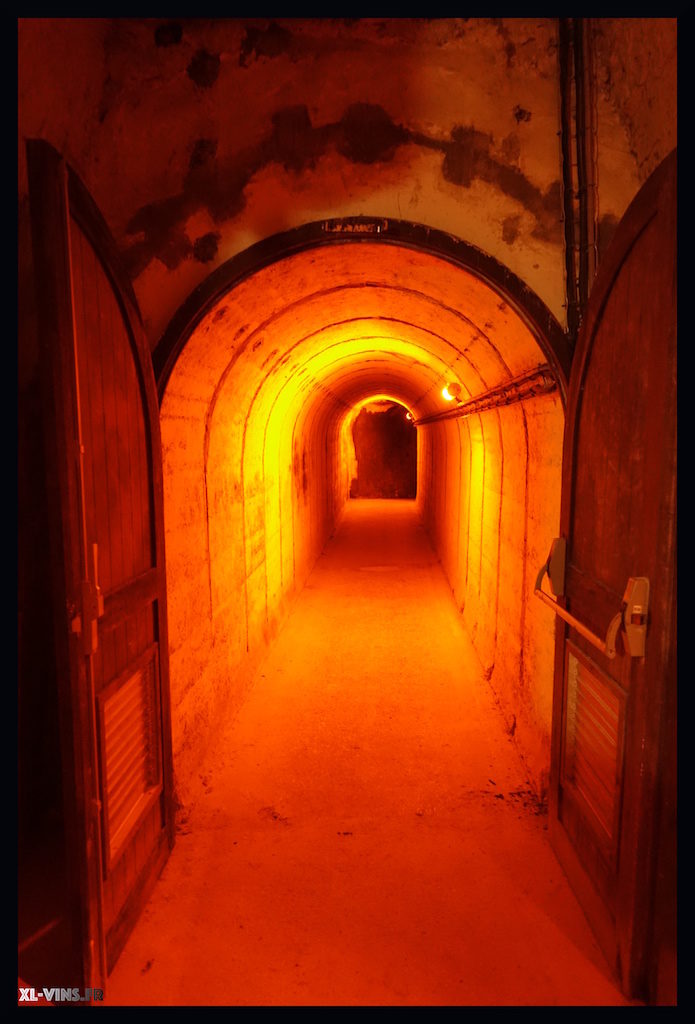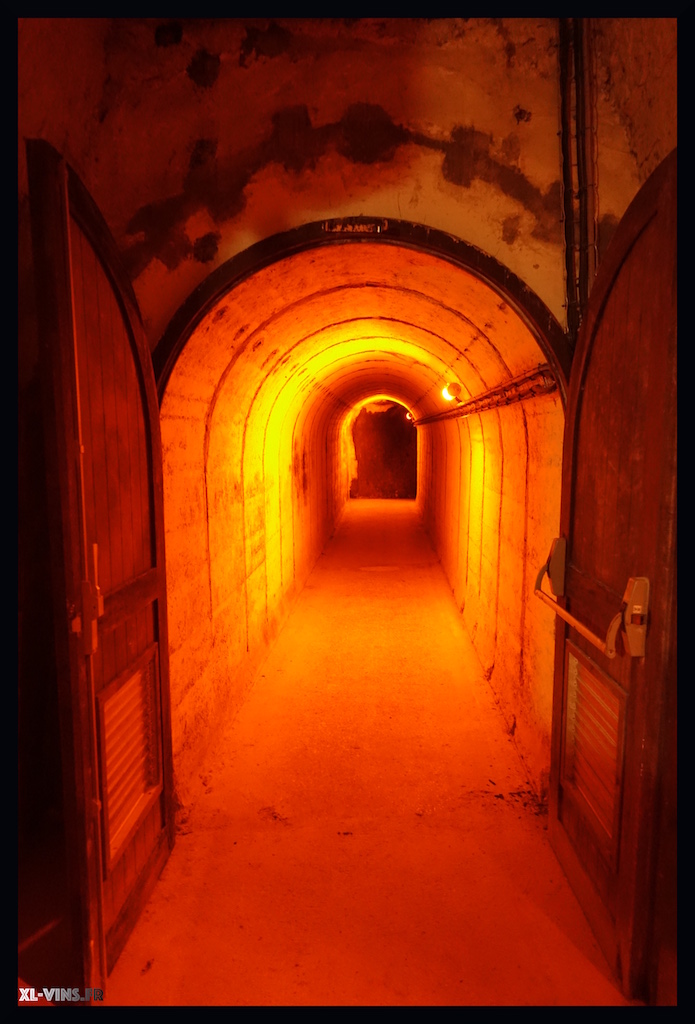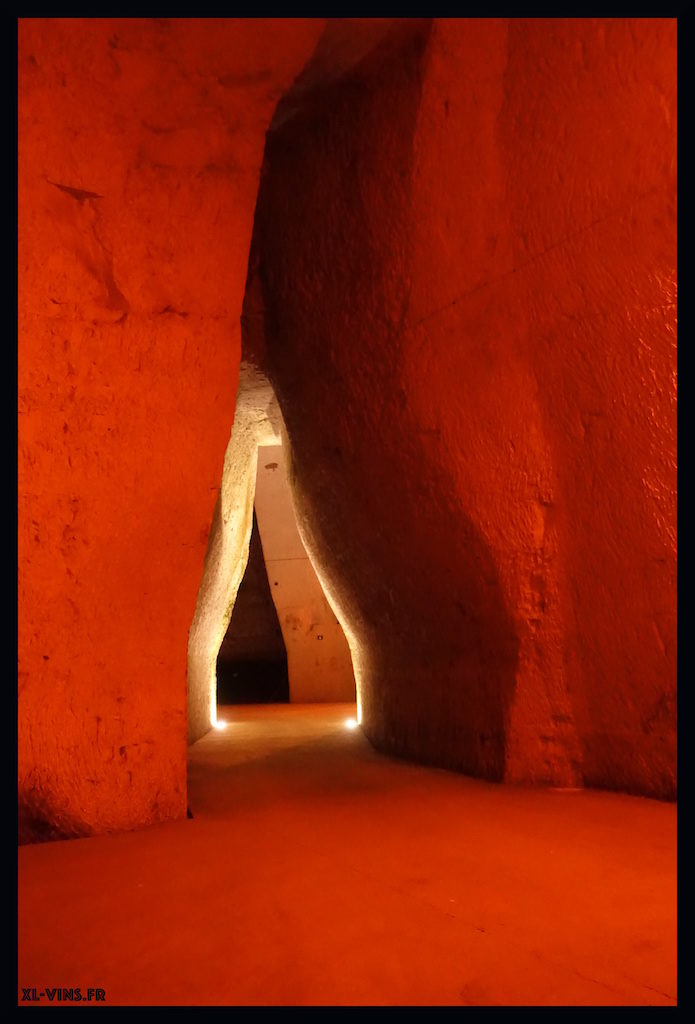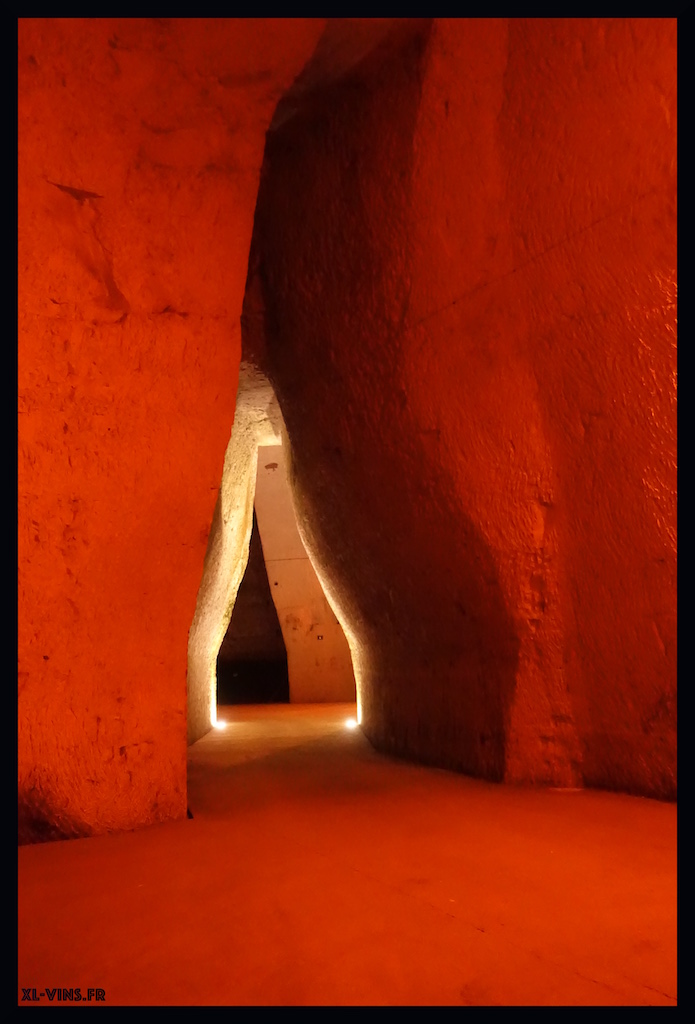 A big thank you to all the team of Charles Heidsieck and to all those present especially: Lily Ponthieux, Ines de Breme, Véronique Lamotte, Sophie Kutten, Cyril Brun, Jean-luc Corpart, Osmany Tavares, Antoine (Instagram: antoine-bac) and Anne-Laure (Instagram: vinovoyage) 
This weekend was a nice break in Champagne, at the same time beautiful, sweet and full of peps. An effervescence all champenoise in the end! 
Xavier LACOMBE