Liber Pater, I tasted the most expensive wine of Bordeaux !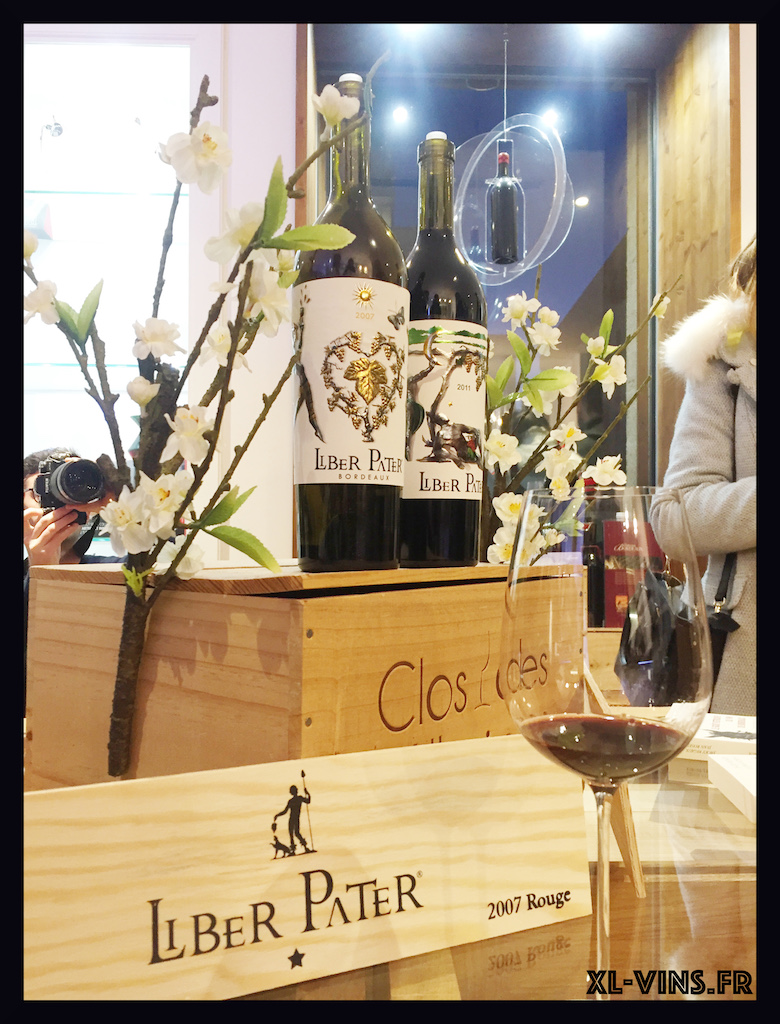 If I ask you about the most expensive wine of Bordeaux, you are probably going to answer me: Pétrus? Lafite? Le Pin? or Ausone? No it's Liber Pater! A recent vintage costs 4300€ ! And you never heard about it? Let's go!
Liber Pater in few words
The property is located at Landiras which is on the Graves area (left bank of Bordeaux). The particularity of Liber Pater is the will to reintroduce old forgotten vines with the ungrafted method. That means without grafted rootstocks. If you don't know about this method I explain you (very) quickly: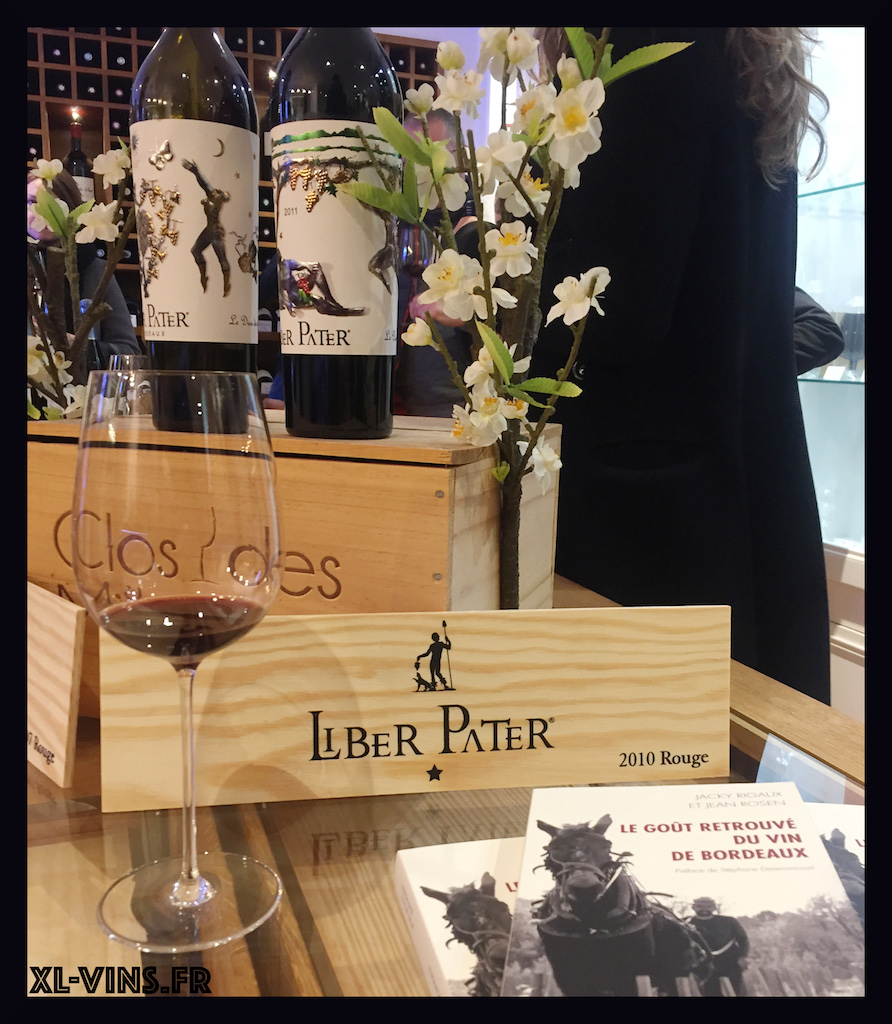 Vines were devastated by the phylloxera at the end of the nineteen century. This insect (like an aphid) came from the United states and one of its particularities is to fix itself on the roots of the vines. Like that it begins to eat the sap of the vines, killing them (we speak about 70% of the vineyards of Europe devastated at the end of the nineteenth century! ). It has other specificities but it's not the topic. A large part of vineyards were killed all around the world (there are exceptions) especially in Europa. The solution was to use resistant vines (from United-States too) against phylloxera. But there was another problem! The grapes of these vines were not good for making great wines. The solution had been to use the roots of the resistant vines: the rootstocks and to fix (grafted)other vines on them. This method is commonly used all around the world until now.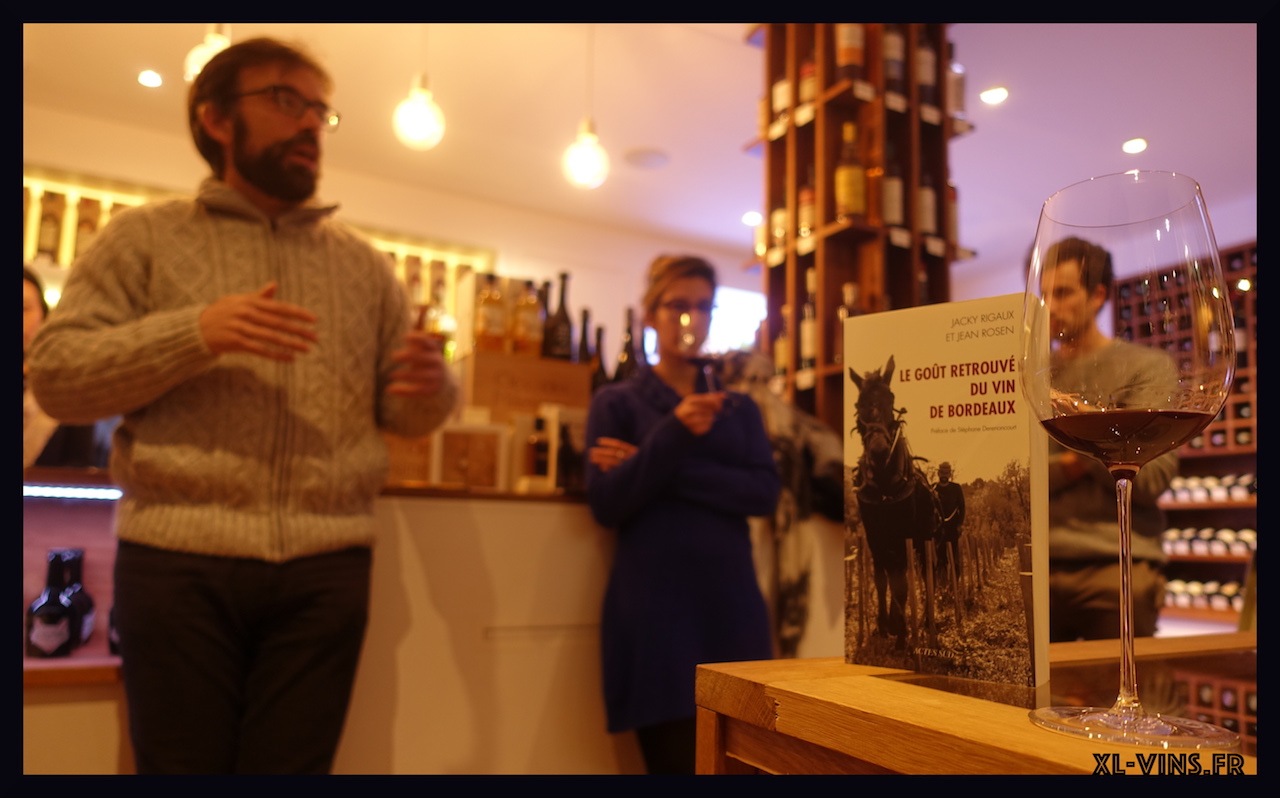 But for Loic PASQUET this method isn't perfect and he asks us: are you really sure that this method didn't change anything in the taste of the wine? Here is the beginning of Liber Pater. The choice of the localisation is the fruit of a big reflexion. I will speak more after the story of Liber Pater because I want absolutely to visit this vineyard. But if you want to know more about Liber Pater I recommend to you the book written by Jacky RIGAUX and Jean ROSEN named: « Le goût retrouvé du vin de Bordeaux/The return of the Bordeaux wine taste ».
So, what it tastes ?
Two vintages were presented: 2007 and 2001. Equivalent of 8600 € on the table!
Liber Pater 2007 « La feuille »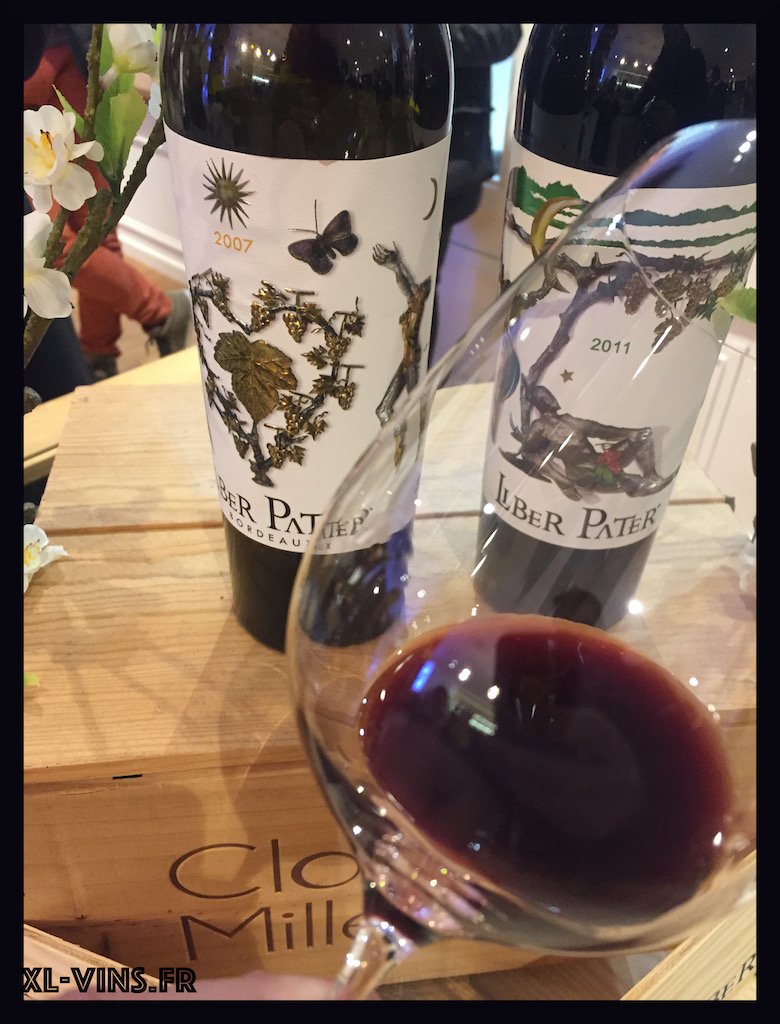 Expressive and elegant nose. Beautiful notes of cacao, chocolate and black fruits like plum and blackberries. After a quick aeration  another dimension comes with red fruits as red cherries, raspberries and fine notes of kirsch. Tannins are very fine, small shaped and very presents. Good freshness and middle plus to long length on the palate.(It is important to precise that for this vintage this is a « classic » wine. Vines are on rootstocks and the blend is very common for Bordeaux: 60% Cabernet Sauvignon and 40% Merlot).
Liber Pater 2011 « Le rêve »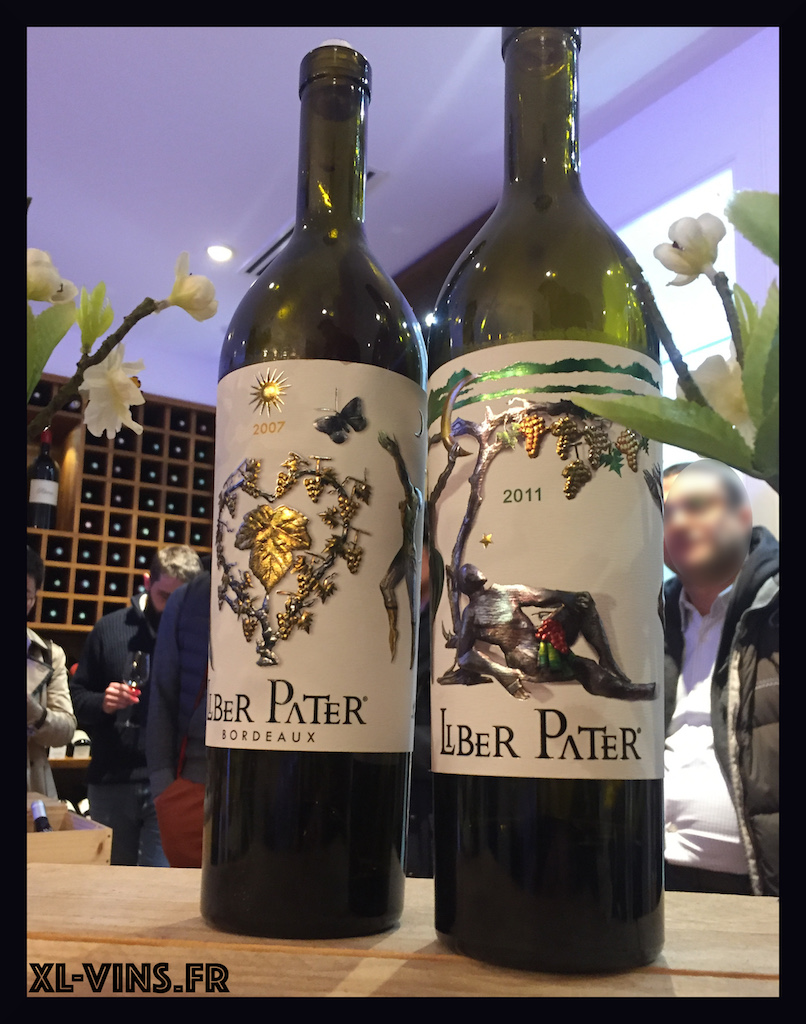 Very beautiful nose, very complex, with a large dimension of spices and flowers. Fruits are also very fresh. Strawberries, raspberries like a sorbet. Long length with light and fine torrefied notes. Tannins are very small shaped and very present.A part of the vines are ungrafted in this wine and the Castets, an old vine,  is present in the blend (the blend has to be confirmed). Would it be the reason of these complex notes? It could be! 
Verdict :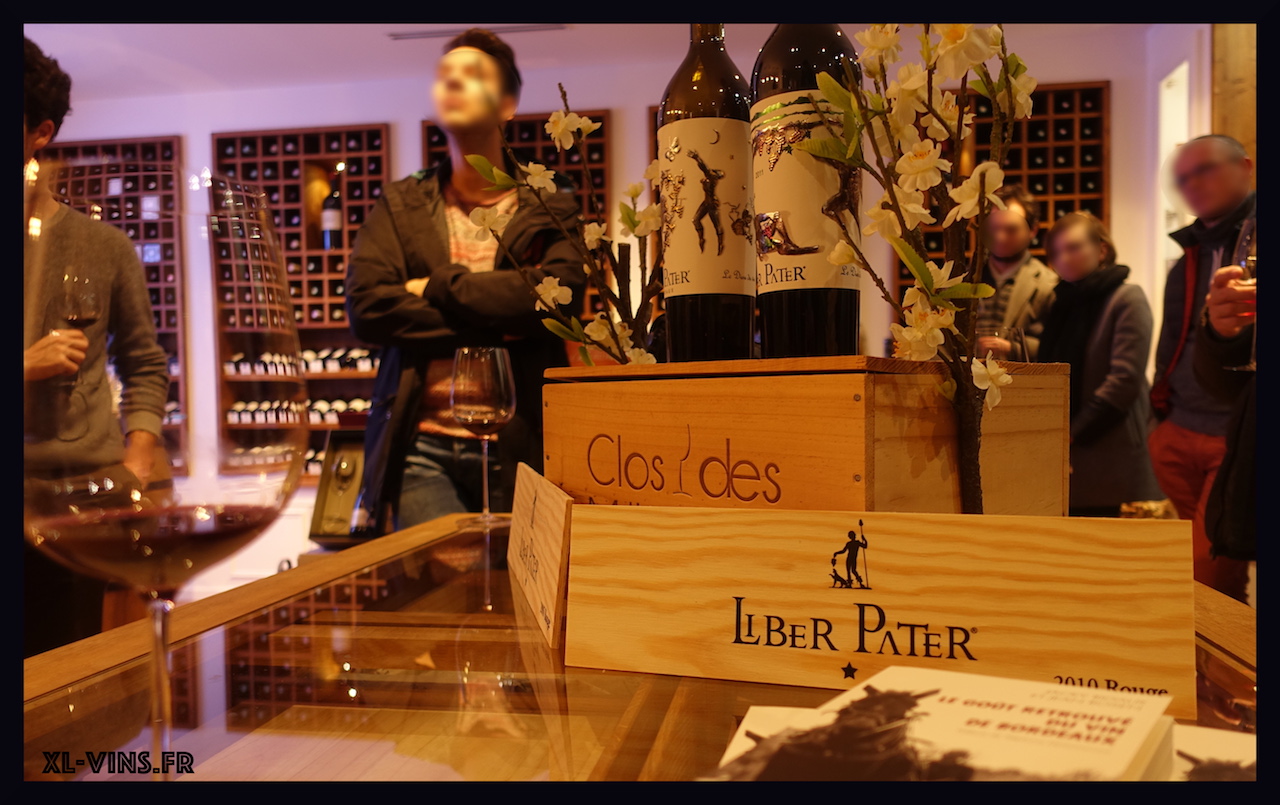 After tasted Liber Pater here is my point of view: Liber Pater has a very interesting story and the will is great. It's a very good quality wine and has its own charm (especially for the 2011). The packaging is also beautiful with very impressive graphic creations who change every years. But for me, considering this surrealist price, that spoils the beauty of its story. But at the same time if you had some people ready to pay this price for your wine what would you do? A good alternative would be to sometimes organize events to propose Liber Pater during free (or cheap) tasting. Like during this event! Offering the opportunity for Liber Pater to not be tasted only by very rich people.I think Liber Pater is a very interesting thing for Bordeaux because it gives to us another dimension and bring back some important things. It may be an inspiriting source on many points… except the price !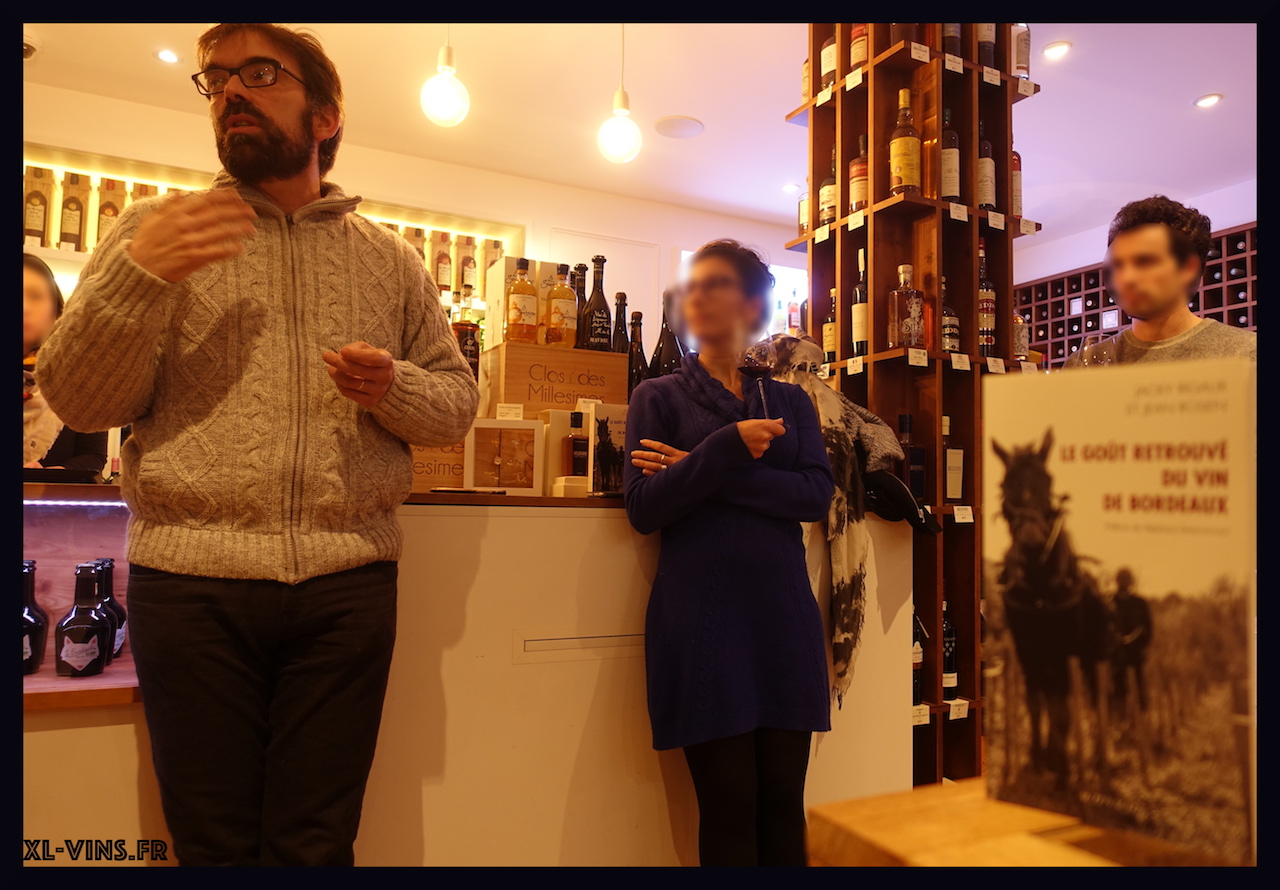 But I would not qualify Liber Pater like an ovni, because I probably would receive a comment like: « Liber Pater comes from the soil, from the tradition, it could be the groundest of the current wines ! »… to be continued! Thanks to Clos des Millésimes for this tasting and  to Loïc PASQUET for his proximity!