To celebrate the first Michelin star of Restaurant Ona, I share a memory of 2019, when I visited this restaurant.
Localisation of the Ona Restaurant 
Ona is located on the Bassin d'Arcachon, near to Bordeaux, at Arès. It is a few hundred meters from the sea, in a small street.  Ona becomes in 2021 the first Vegan restaurant in the world to get the red guide's award! A consecration yes, but a surprise no!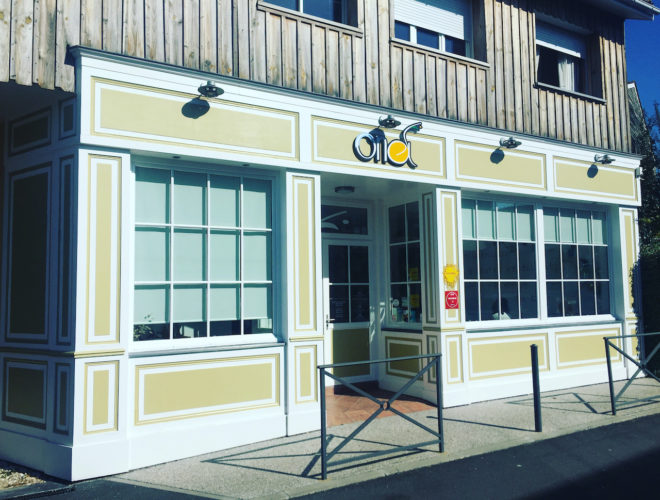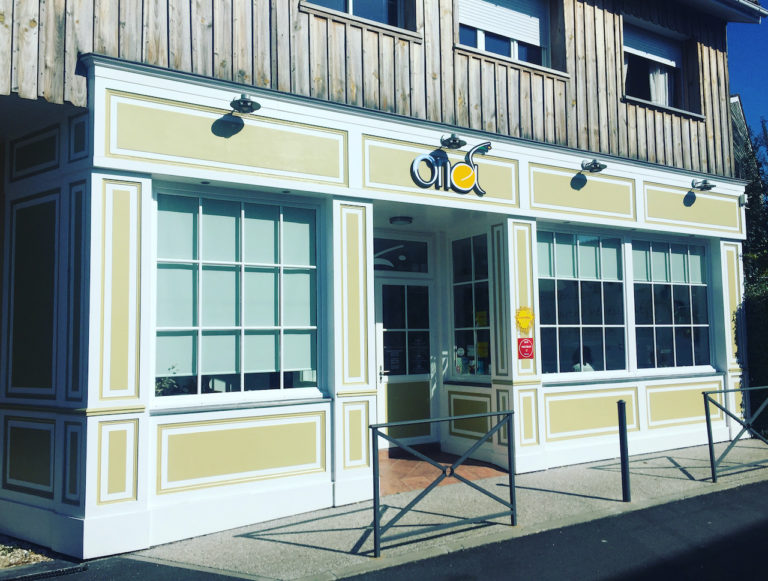 The chief is Claire Vallée. A real food enthusiast, if you want to read more about her story and what Vegan means to her go to this page on her website.  
The pictures in this article are two years old (2019), so things would have changed, but I remember this moment as if it was yesterday. A nice moment during a lunch.
The interior of the restaurant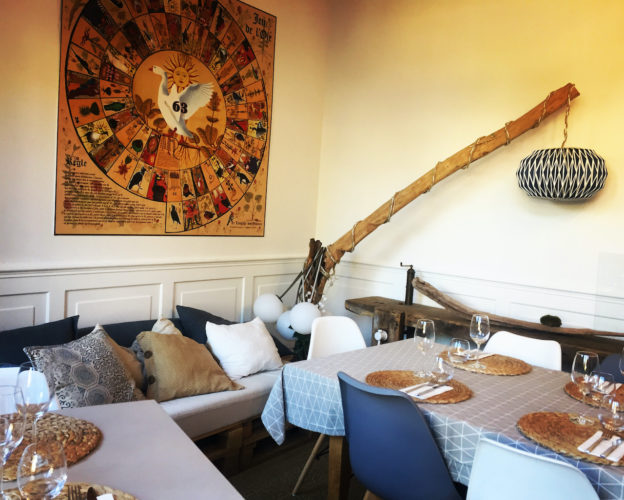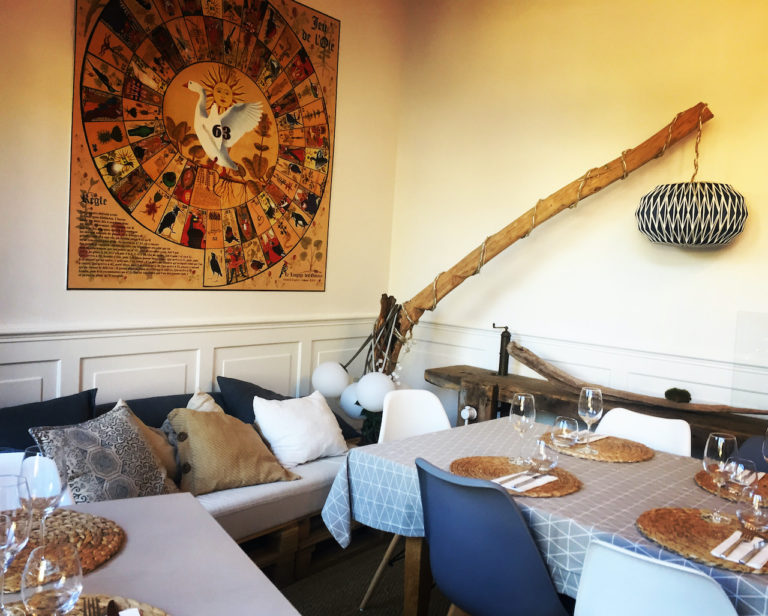 I share you the interior of the restaurant Ona. It has a sober and chic decoration. A decoration in a « Bassin d'Arcachon » spirit with a touch of  «furniture recuperation». Beautiful and brilliant !
The dishes 
The menu evolves with the seasons and highlights a rich and varied range of culinary proposals. A real demonstration for people who will say that a Vegan eats nothing !
For the wine list, the wines are in the consistency of the establishment: organic and Vegan.
Lunch time ( April 2019)
Blackcurrant hummus, olive oil toast: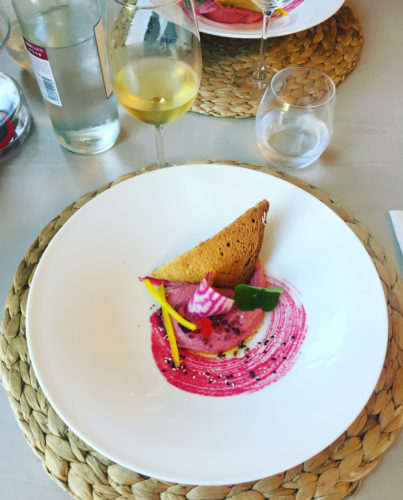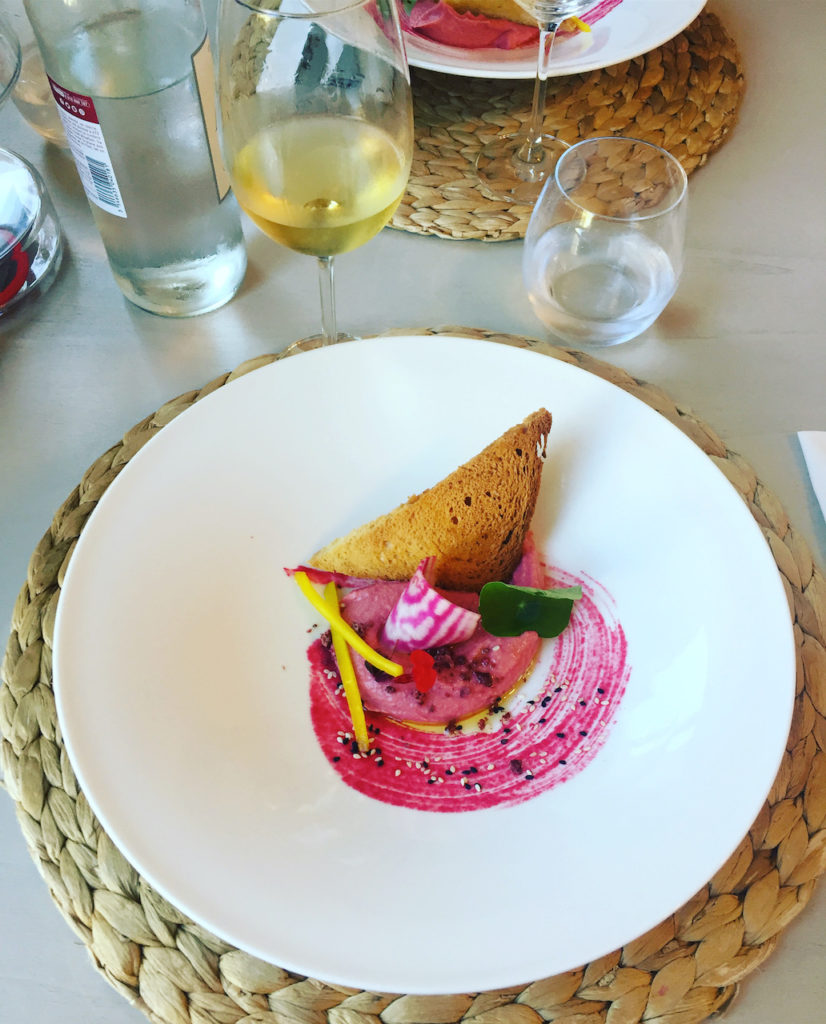 Minced Parmentier with Leek, Coleslaw with Lime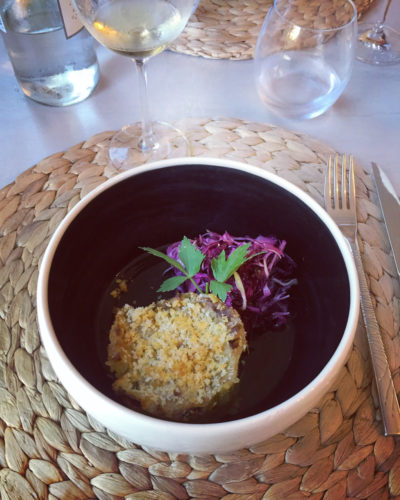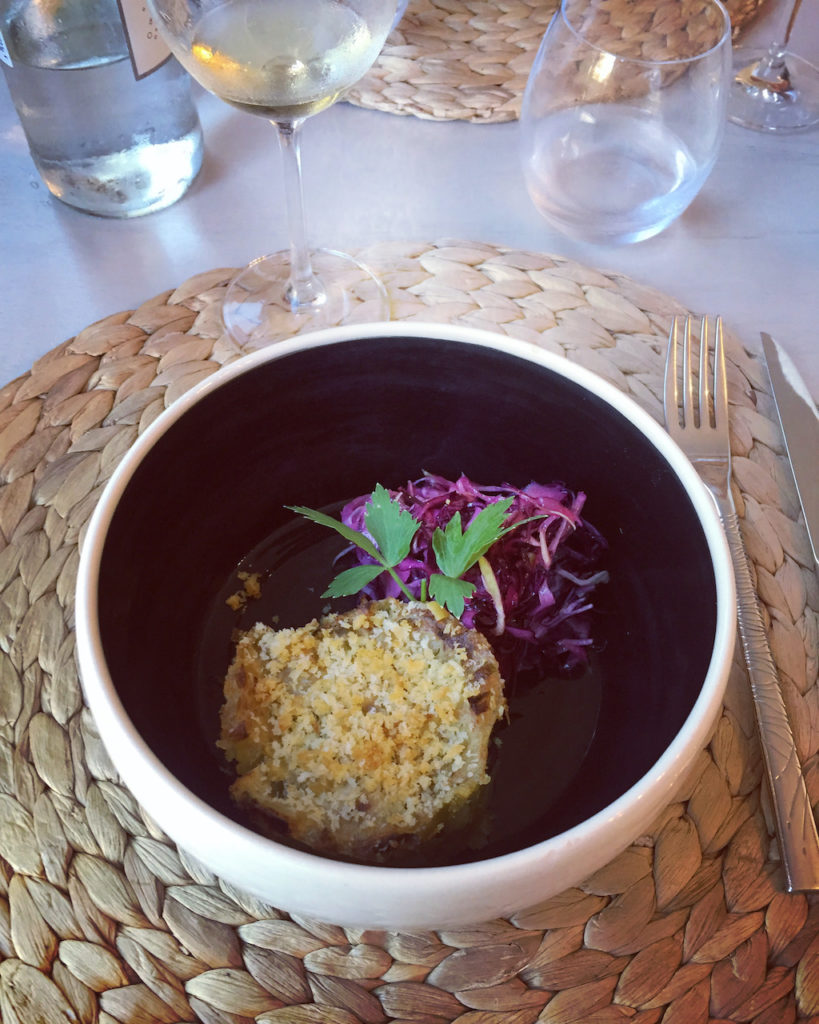 Apple water and verbena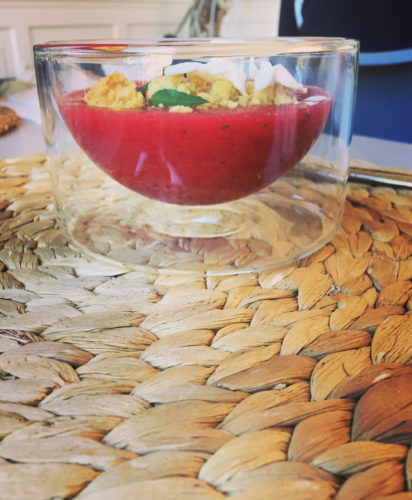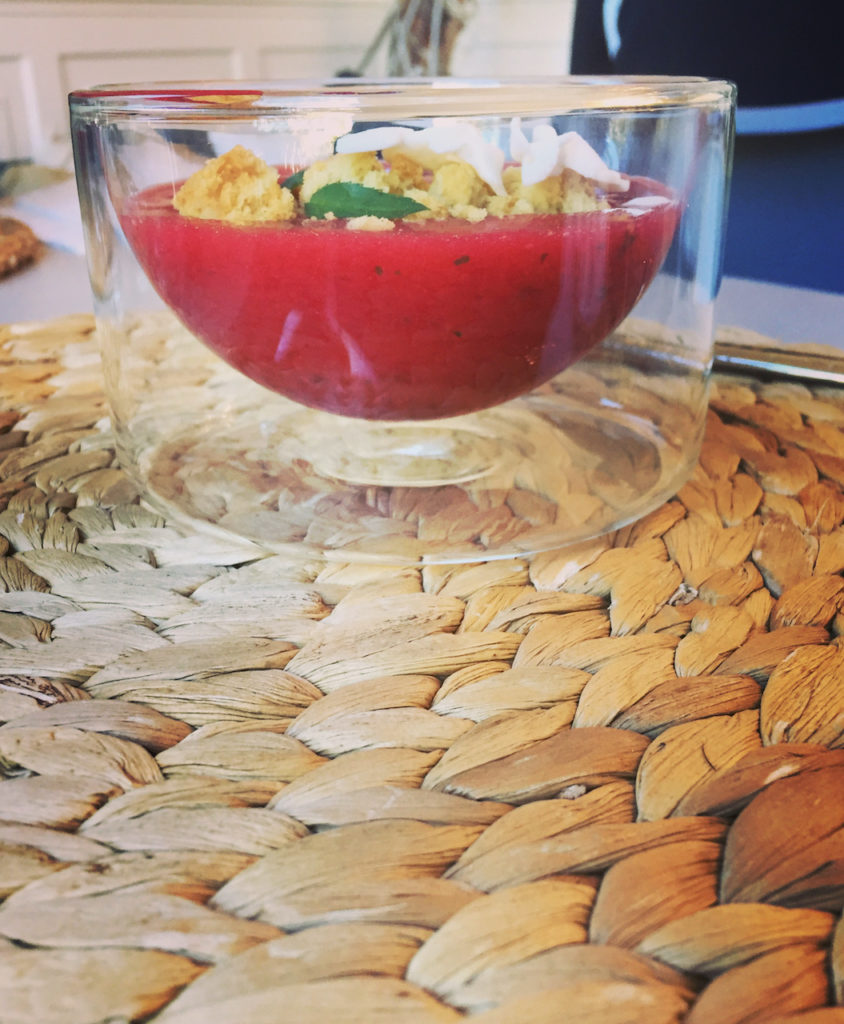 My view about the Ona restaurant :
When I came out of this lunch I said to myself: even if I'm not Vegan it's really great ! There wasn't a time when I felt frustrated that I didn't eat meat. Better, I was particularly impressed by the dish that made me think I was eating meat…a Parmentier. In reality it wasn't ! 
The other point was to tell me that this restaurant had the codes to obtain the stars one day. It's done two years later. Congratulations, it is well deserved !
Xavier LACOMBE
Contact :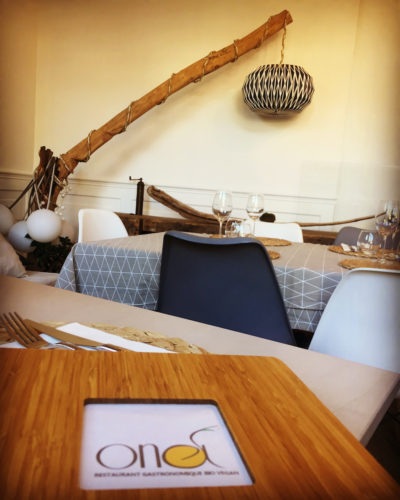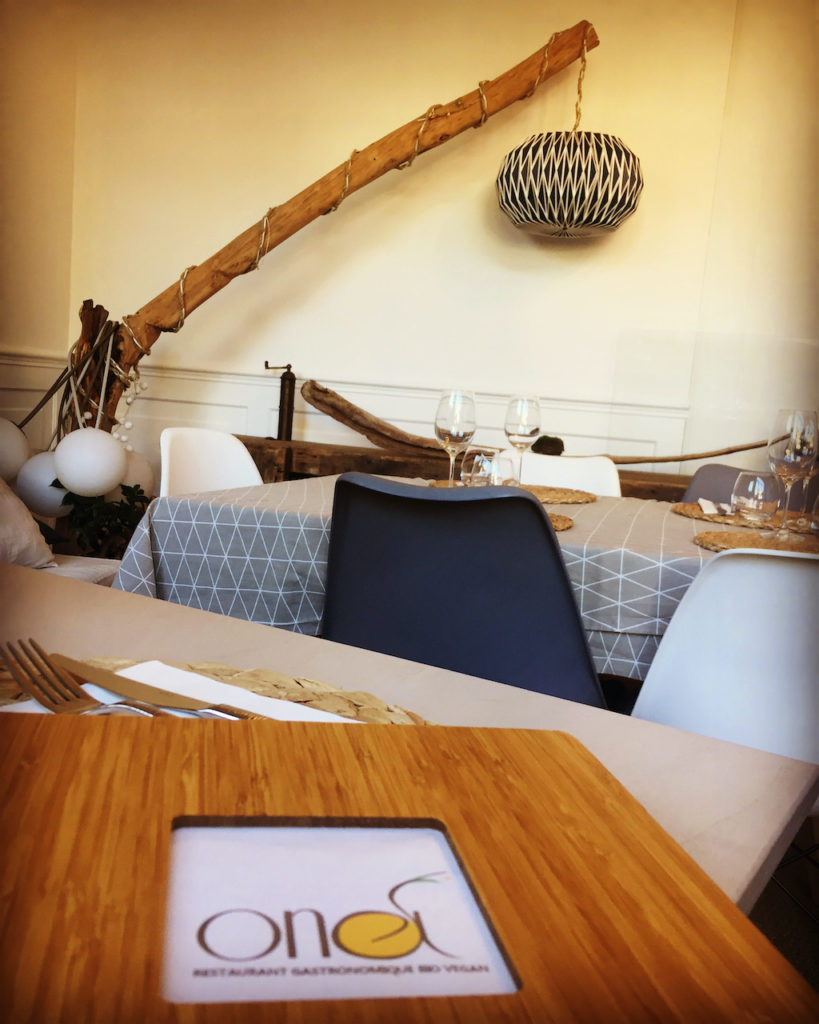 Official website of the restaurant Ona : https://www.clairevallee.com
Adresse : 3 bis rue Sophie et Paul Wallerstein  33740 ARES
Tel: +33 5 56 82 04 06
You can follow the activity of the restaurant on Facebook, they are very active (but it is in French).
If you want to read more about Bordeaux restaurants on my blog, click here !