The Cadillac Côtes de Bordeaux appellation has organized for the first time the »E-trophée ». The concept was to organise with different « wine influencers » a selection of wines from the appellation. Subsequently, we awarded medals for the best wines.
I had the chance to be part of this first édition with other wine influences such as : : Dalkia, Winepoetry, Sipmygrape and Blaireauduvin with his girlfriend Aurélia Chauvin, who works in the french specialised wine review the RVF.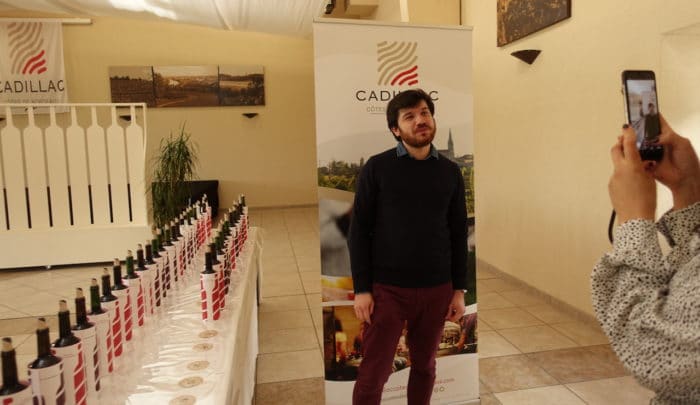 I keep in my mind about this event a very good range of the wines presented… in a very friendly atmosphere ! It was a great opportunity to meet nice people and taste excellent wines! Perfect to discover little-known references that make the diversity of Bordeaux as well as magnificent landscapes. A diversity and a richness that we talk about only too little. So this is the perfect opportunity to do it!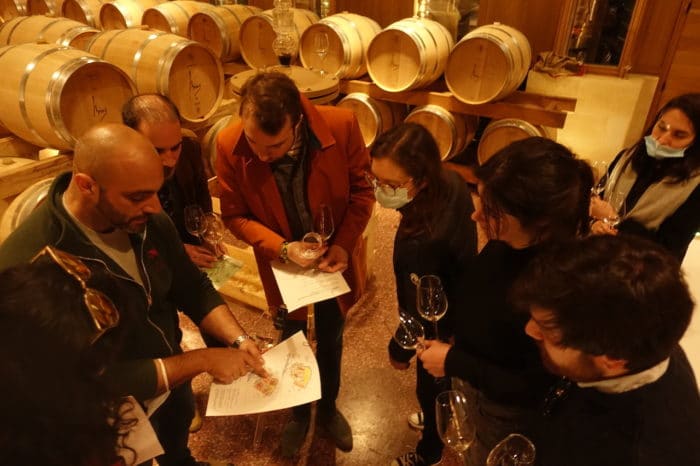 The E-Trophée 2021 Cadillac sélection
Intronisation in the French confrérie the « Connétablie de Guyenne en Cadillac Côtes de Bordeaux »
Furthermore we had a superb enthronement in this wine confrérie! It is now up to us to perpetuate the traditions and share wines of the appellation ! And to the estates to receive us « when you want whatever the time !  » 😉
My tasting notes
For my blog subscribers you can find 49 tasting notes on the 100 point scale (only in french) that I did during this blind tasting E-trophée. You just need to click here to access in this article.Thanks for your support !
Thanks Cadillac for this 2021 E-Trophée  !
Thank you so much to all the staff of the Cadillac Côtes de Bordeaux for creating this nice event !  To Guillaume and Aurélia, Valentin, Diane, Nicolas, s-sistersMarie et Sylvie Courselle, Château Biac, Château de Birot, Château Faugas, Charivariwines, Château Lestiac, Gonfrier family. And all the estates that played in this E-Trophée !
Xavier LACOMBE (xl-vins.fr)