Before my Top 3 of the 2017 vintage in Bordeaux, I deliver to you ten very nice wines with a very good value price. 
10 excellents value for the En Primeurs 2017: 
Le petit Lion de Leoville Cases (appellation Saint-julien)

: Just a little bit less concentrated than the first wine but it's also a very complex and gourmand wine. To see my comment about the first wine, it's here. 
Dame de Montrose (appellation Saint-Estephe): Very powerful spices touches. A charming expression in the bouquet with gooseberries. Very deep, with freshness. I note a beautiful presence of the Cabernet Sauvignon and a beautiful long length. Excellent quality. 
Château Le Thil (appellation Pessac-Léognan): Definitely the perfect value price for Pessac-Léognan! Complex blend with Cabernet Franc ( Rare on the left bank). The fruits have a good presence but the blend is impressive because of its balance. This wine has delicious fruits, with the power of spices. It will be great soon but also you can keep it. Don't hesitate! 

Château Vernous (appellation Médoc):

  I tasted this wine several times during the events. And guess what? I always liked it . The terroir expresses a very beautiful fruit and the texture is also great, very deep. One of my favourite 2017 Médoc. 
Domaine du Grand Ormeau (appellation Lalande De Pomerol): Beautiful bouquet with fruits and a small vanilla touch. Very nice quality of the fruit. A good name of the appellation. 

Château de Francs les Cerisiers, (appellation Castillon Côtes de Bordeaux):

 A very nice texture with beautiful dark fruits, spices and a good presence of the tannins. A good structure in this wine, with a great net end.

Domaine de l'A (appellation Castillon Côtes de Bordeaux):

 Very beautiful dark fruits, a power and beautiful length, well balanced. Yummy! 

Château Beauséjour (appellation Fronsac):

 Nice freshness from the fruit in the bouquet. Vivacity on the end. Interesting wine with potential. 
Château Castera (appellation Médoc): A good name of the appellation. On this vintage, a very good texture on the palate and the perfect representative style of its clay terroir.
Château d'Arcins (appellation Médoc): Great deepness of the blend. Nice red fruits , very ripe and spices blended. Very well executed.
Top 3 Bordeaux primeurs 2017Now, let's stop about prices, let's speak wines! My top 3 in Bordeaux for the 2017 vintage:
N°3: Château Ausone 2017 (appellation Saint-Emilion Grand Cru Classé « A »)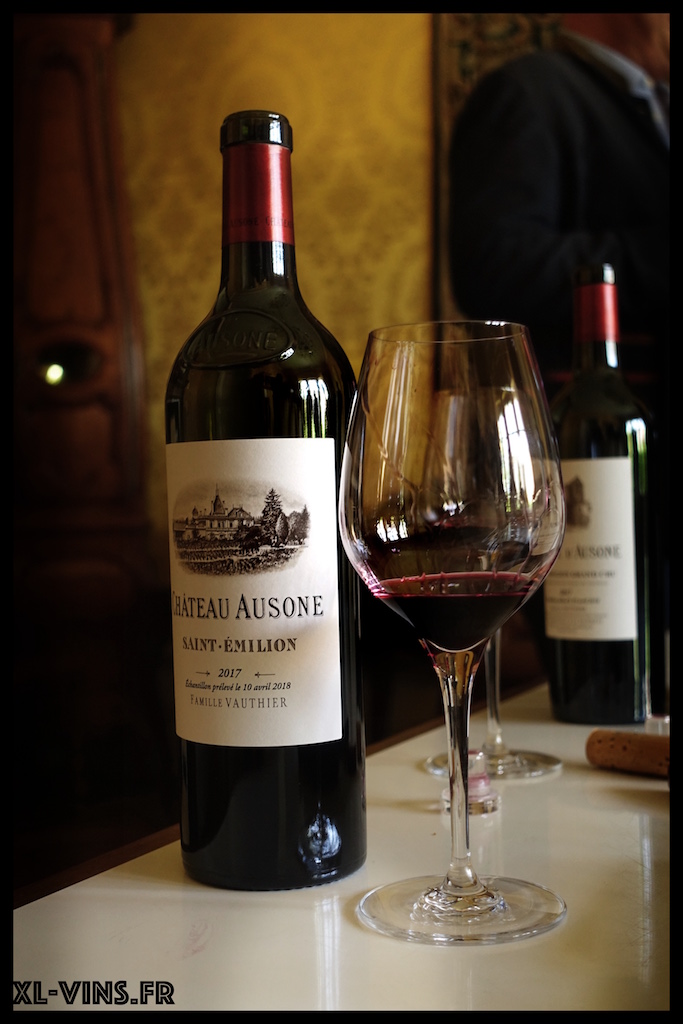 2017 of Château Ausone offers a very complex and elegant bouquet . Red fruits are very fresh and especially délicats. Very nice length but what impressed me the most was the quality of the texture. Such a class! Gourmand, soft, a sublime moderation! In five years, this wine could be a 100/100.  (98/100)
N°2: Château Palmer 2017 (appellation Margaux)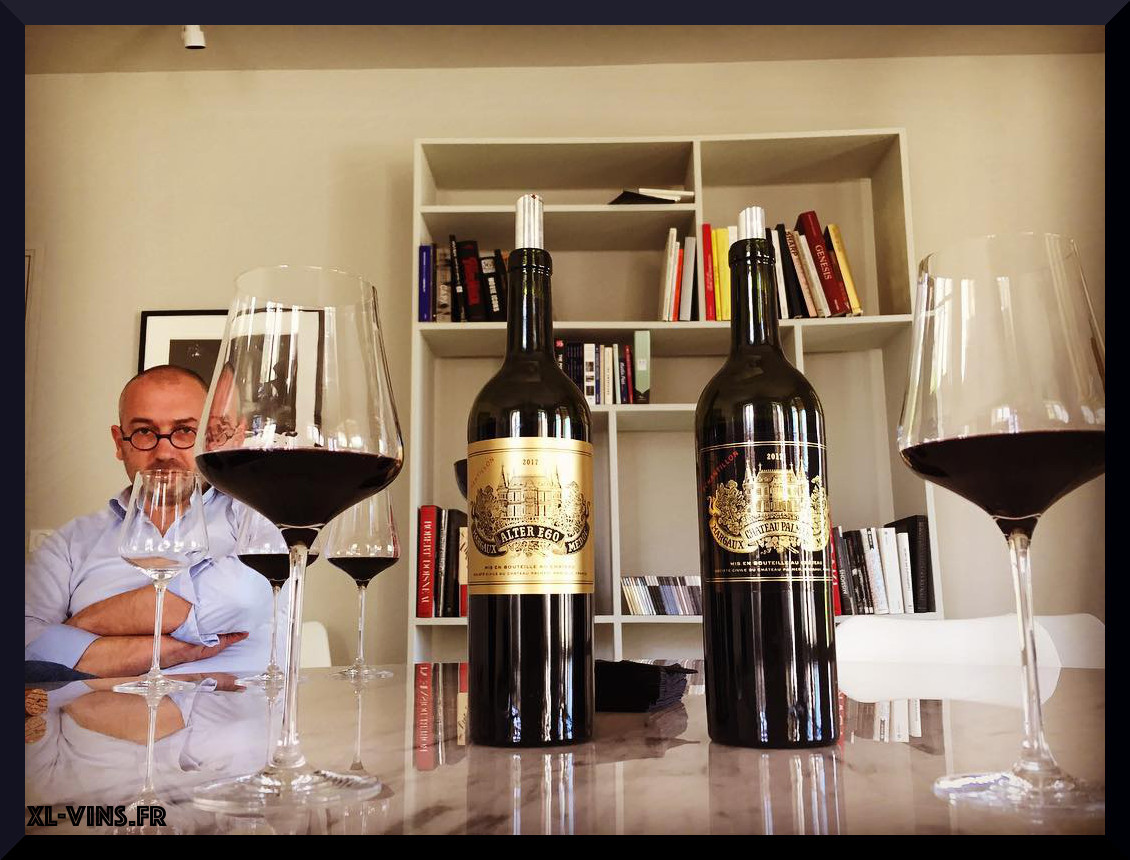 Château Palmer 2017: Very deepness just until the first inspiration. Great texture, as the velvet. Combined to the dark fruits, it's very rich. It also has licorice and fresh grass. The finale is very long. Near to the perfection! (98/100)
Maybe you ask yourself about why does he put  the same note between Château Ausone and Château Palmer but a different place? Because both have an incredible quality and the only reason is very subjective: I like the richness of the fruits.That's why Château Palmer is my number 2. It's so yummy!  If the thinness was my preference, Château Ausone would be definitely my number 2. Now we can pass about my number 1… even more subjective! 
N°1: Château Pichon Baron de Longueville 2017 (

appellation Pauillac)
and Château Pichon Comtesse de Longueville 2017 (appellation Pauillac)
Yes there are two wines for the first place. But it's not one or the other, it's both and I'm going to explain to you why:
I tasted Château Pichon Baron De Longueville at first, and it seduced me instantly. Just after I tasted Château Pichon Comtesse De Longueville and I was charmed to find a lot of similarities with Château Pichon Baron De Longueville. But it was thinner, more feminine, élégant. And the fact to taste these wines one after the other, gave me the feeling to meet a couple. For they were complementary, connected. I liked this image so much, this feeling. It's really the thing I like and I search in the wine: the émotion.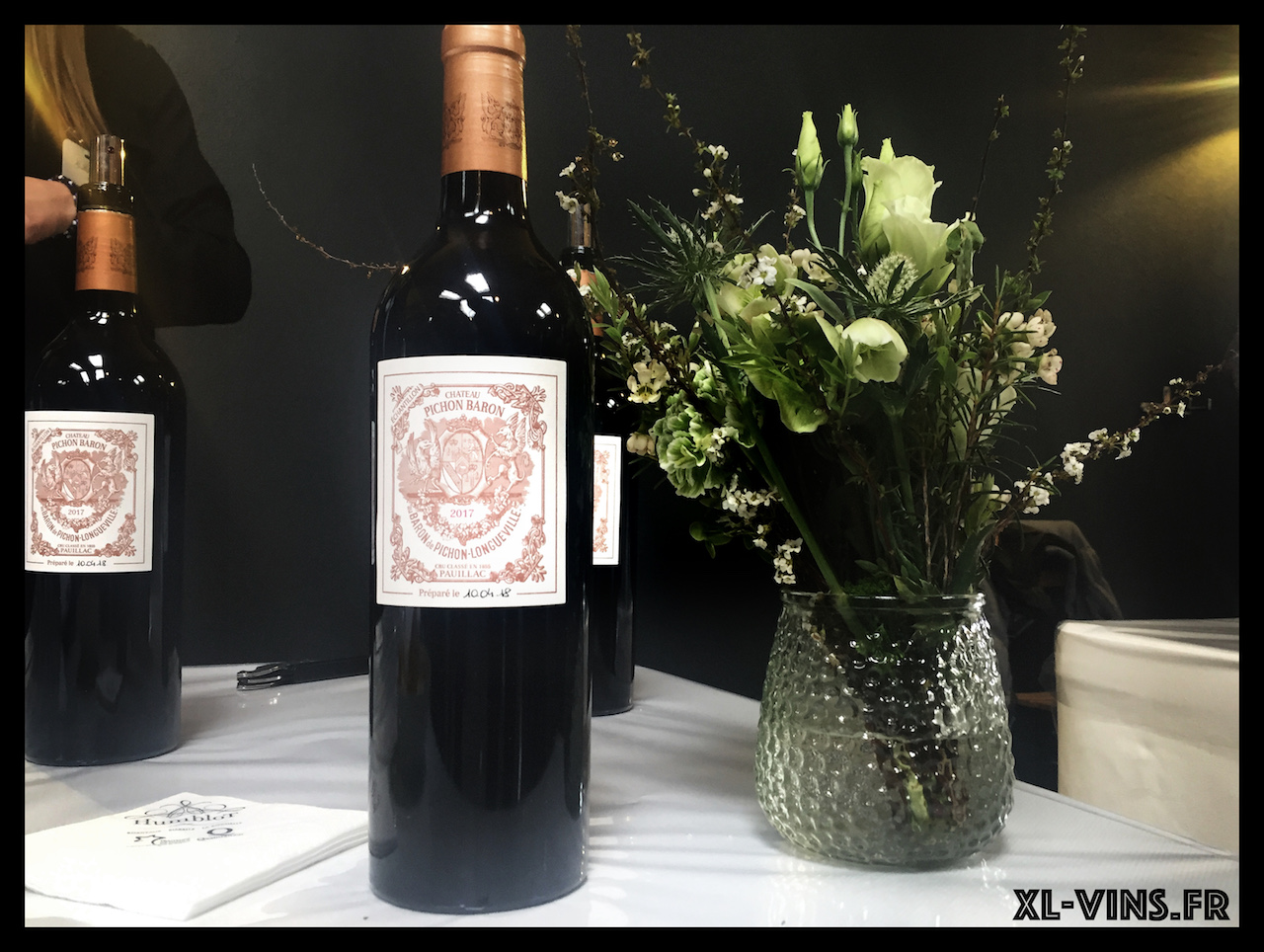 2017 of Château Pichon Baron de Longueville gave me an extraordinary feeling on the fruits, an extreme richness and a very good quality of the blend. Good spices and an acidity well balanced, a long length. All is here in this wine who will be quickly available… but also with the luxe to across the ages.  (96/100 +4/100 with Pichon Comtesse)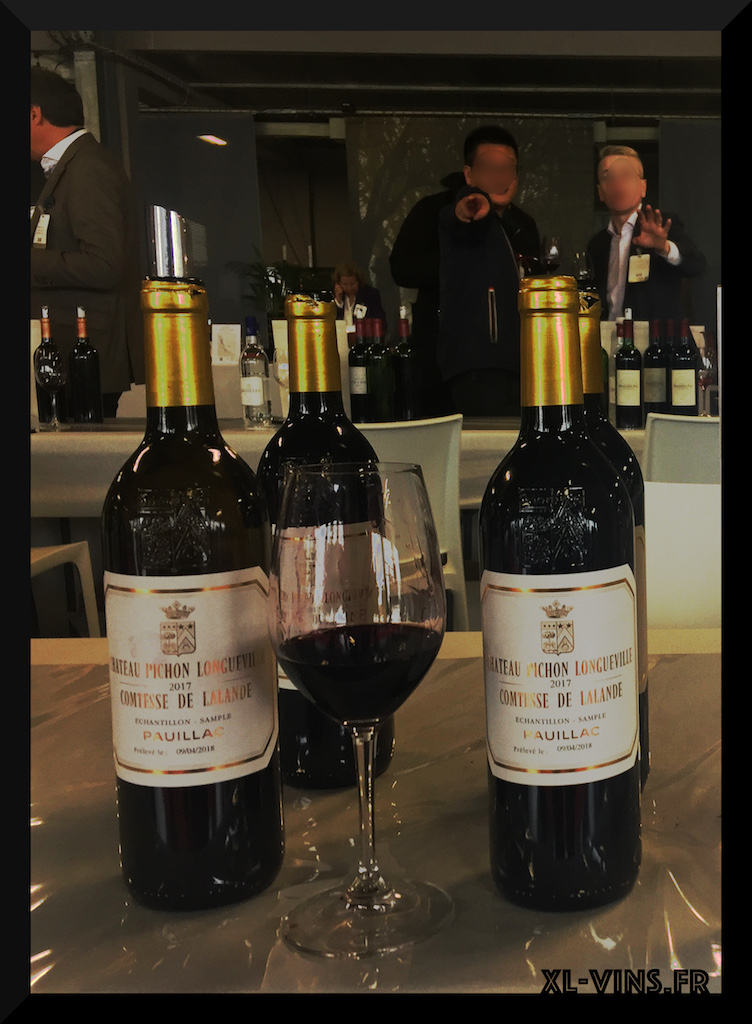 Château Pichon Comtesse de Longueville 2017: I found a lot of similarities with its neighbor (Château Pichon Baron De Longueville) but with more thinness, more delicateness. This wine expresses a beautiful final, long and elegant. 2017 of Pichon Comtesse is a magnificent Comtesse! (97/100 +3/100 with Pichon Baron)ot de la fin primeurs 2017/ End :
I could verify my feeling two times, it's definitively this way. But could I have this feeling during a blind tasting? The answer is no. So, to stay objective I decided to choose a particular note. If you want my 100/100 you need these two wines! A very special way to note a wine, I agree, but the heart choice, it's also the wine ! To see my other articles, 10 incredibles 2017 Bordeaux wines and the feeling during these events, you just have to click on the links. Thank you!