Champagne Billecart-Salmon
I went to a very interesting tasting of a big name in Champagne: Billecart-Salmon !This Champagne house was created in 1818 and it is located in the Marne Valley ( at Mareuil sur Aÿ near Epernay). This Champagne house produces approximately 2 millions bottle a year but it keeps a familial dimension. François Roland-Billecart and Antoine Roland-Billecart are the owners of Champagne Billecart-Salmon and represent the sixth generation of the family. But the fifth generation is still here with Jean Rolland-Billecart, the « attentive perfectionist » (according to their official website).
Tasting of the Champagne Billecart-Salmon :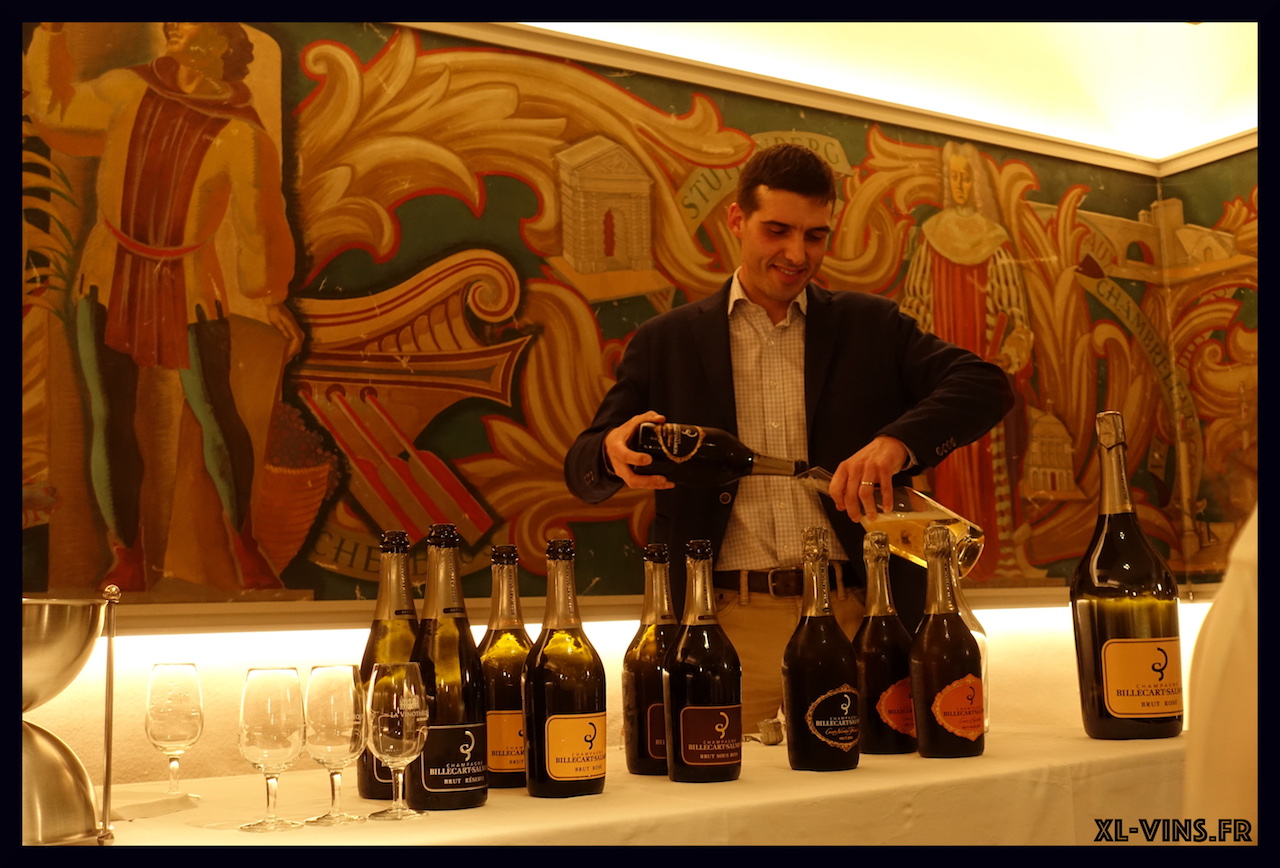 Five Champagne were presented including the famous Brut Rosé, reference of the brand and two premium cuvée: The Nicolas Cuvée and the Elisabeth Cuvée, the names of the founders of Champagne Billecart-Salmon. That represents a large part of this Champagne house (ten different Champagnes are produced).
Champagne Billecart-Salmon Brut Réserve
Nice finesse of the bubbles, a very fresh Champagne, very expressive, with well balanced citrus notes that leave a floral part express itself with white flowers. All the flavors are very well integrated including brioches notes.
Champagne Billecart-Salmon Brut Rosé
A dynamic Champagne but elegant at the same time. The bubbles are very present and are well ordered. On the palate it's a nice blend between gourmand and fresh red fruits, (especially strawberries and raspberries) and finesse with very thin brioches notes. If you are looking for a Rosé Champagne, fresh delicate and gourmand, try it!
Champagne Billecart-Salmon Brut Sous-Bois
The vinification is made in burgundians barrels of six or seven wines. Very pale gold color, flavors of citrus, peer, peach. I find a floral part, but also brioche notes and a nice minerality on the length. This a complex Champagne , with a long length and a great finesse.
Champagne Billecart-Salmon Cuvée Nicolas 2002
The Nicolas Cuvée is the name of the founder of Billecart-Salmon House: Nicolas BILLECART.
Very nice and thin bubbles, very ordered in the glass. Gold color with pink reflects. The texture on the palate is beautiful, creamy and elegant. Despite being decanted, the nose has a low intensity. This Champagne needs time to express all its complex perfumes, a mix of white peaches, red fruits , brioches and a very subtil honey part. Long length and very complex. This is a great wine !
Champagne Billecart-Salmon Rose cuvée Elisabeth 2007
The Elisabeth Cuvée is the name of the founder of Billecart-Salmon House: Elisabeth SALMON.
Thin bubbles, ordoned but not really present. Salmon pink color. On the palate the vivacity is pronounced, the texture is creamy and the blend of the flavors is very interesting: strawberries, brioches and a spicy touch adding complexity in the end. A very elegant Champagne with a great length.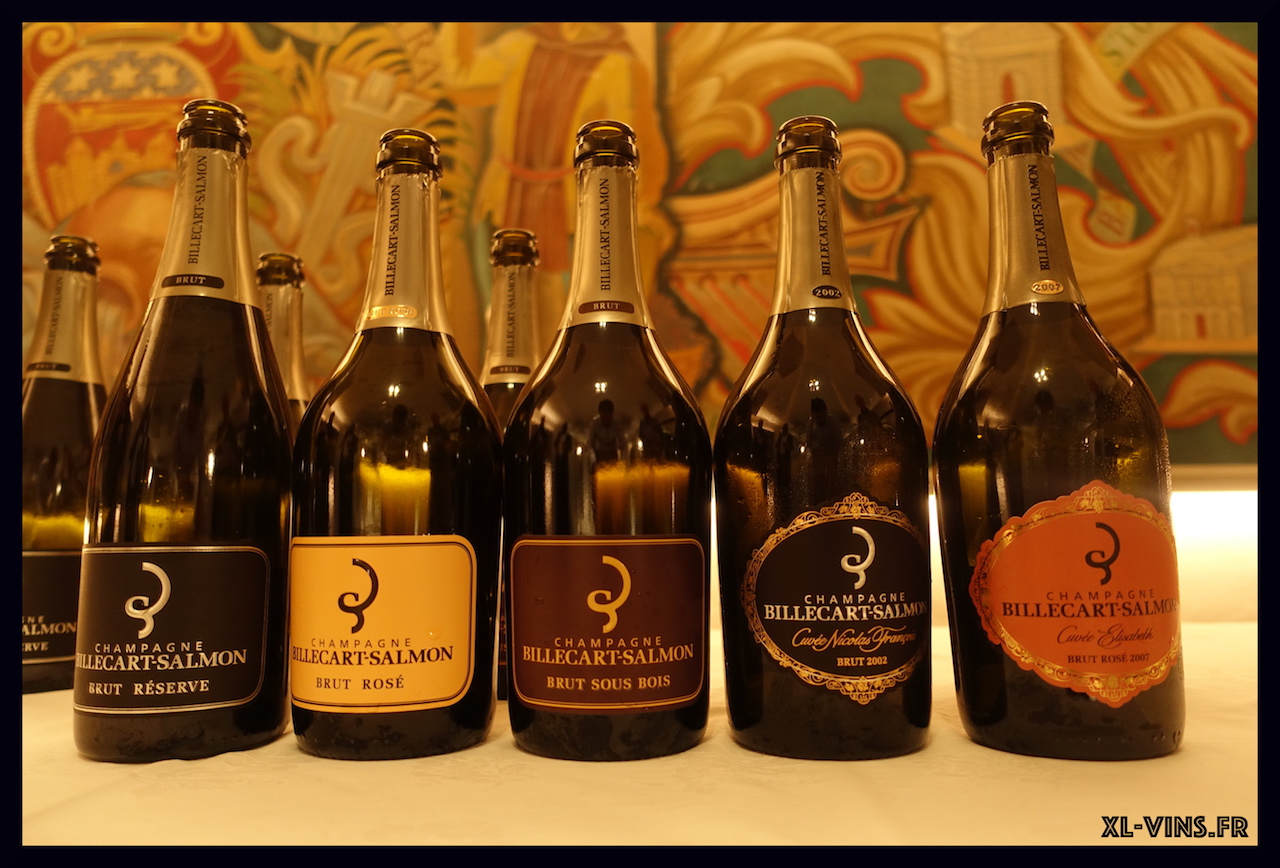 The end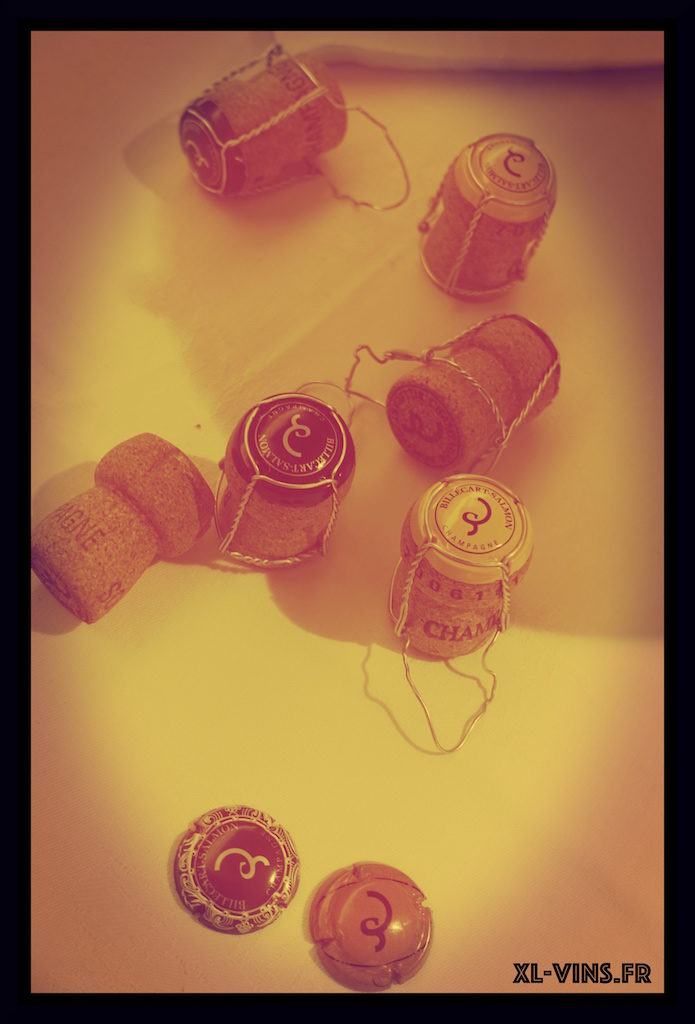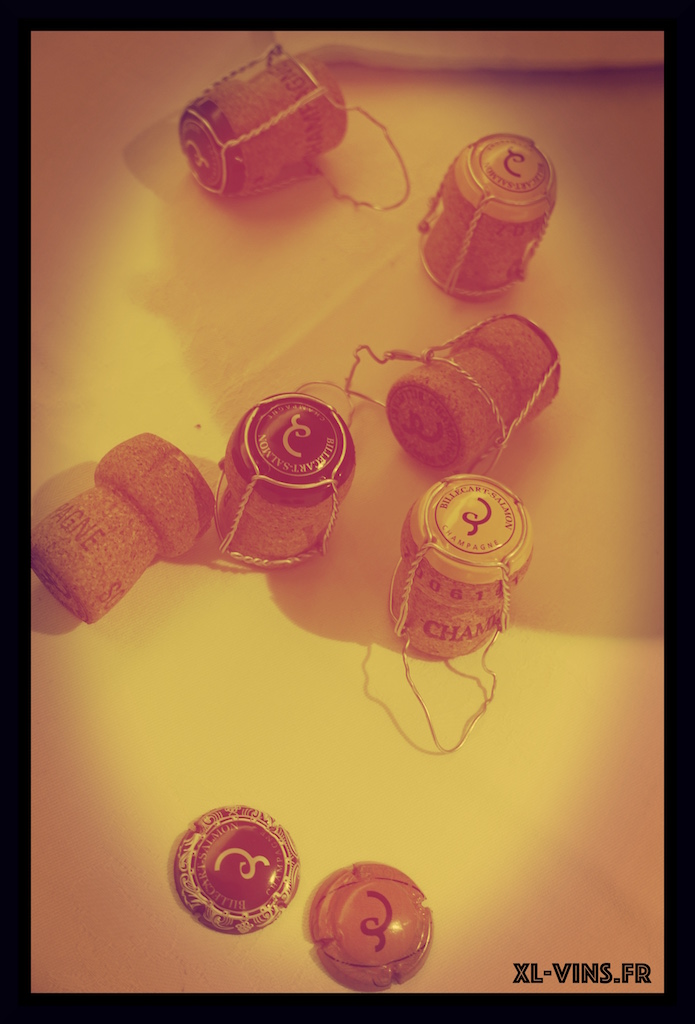 This tasting was a great opportunity to know more about this famous Champagne house. I appreciated all the range with a personal preference for the Rosé brut. I like its perfect balance!
And about the two special cuvées, I'm glad to have the opportunity to tasting them! Both are impressive Champagnes, very elegant and they need time and intimate to appreciate them.
When I tasted Elisabeth and Nicolas cuvées I had a special feeling: the image of a married couple celebrating their 10 years wedding:
I see this beautiful lady, with a beautiful and elegant white summer dress. She is wearing a ruby on her hand. And I see this elegant man, with a blue pants and a white puffy shirt. They are sitting on a little rond table, in a summer salon with the incredible view of a large valley. They enjoy their time, thinking about their stories with smile. They are connected and there is no doubt about the lot of things that they still have to live !
You are probably thinking this image like an absolute cliché and you could be right ! I simply had this inspiration during the event and I share it to you. This kind of feeling is pretty difficult to explain but when a wine transport myself like that it is just the sign that the wine is big !
Thanks to David Regazzi from the Billecart-Salmon Champagne and thank you to the « Vinothèque de Bordeaux » for the organization of this tasting.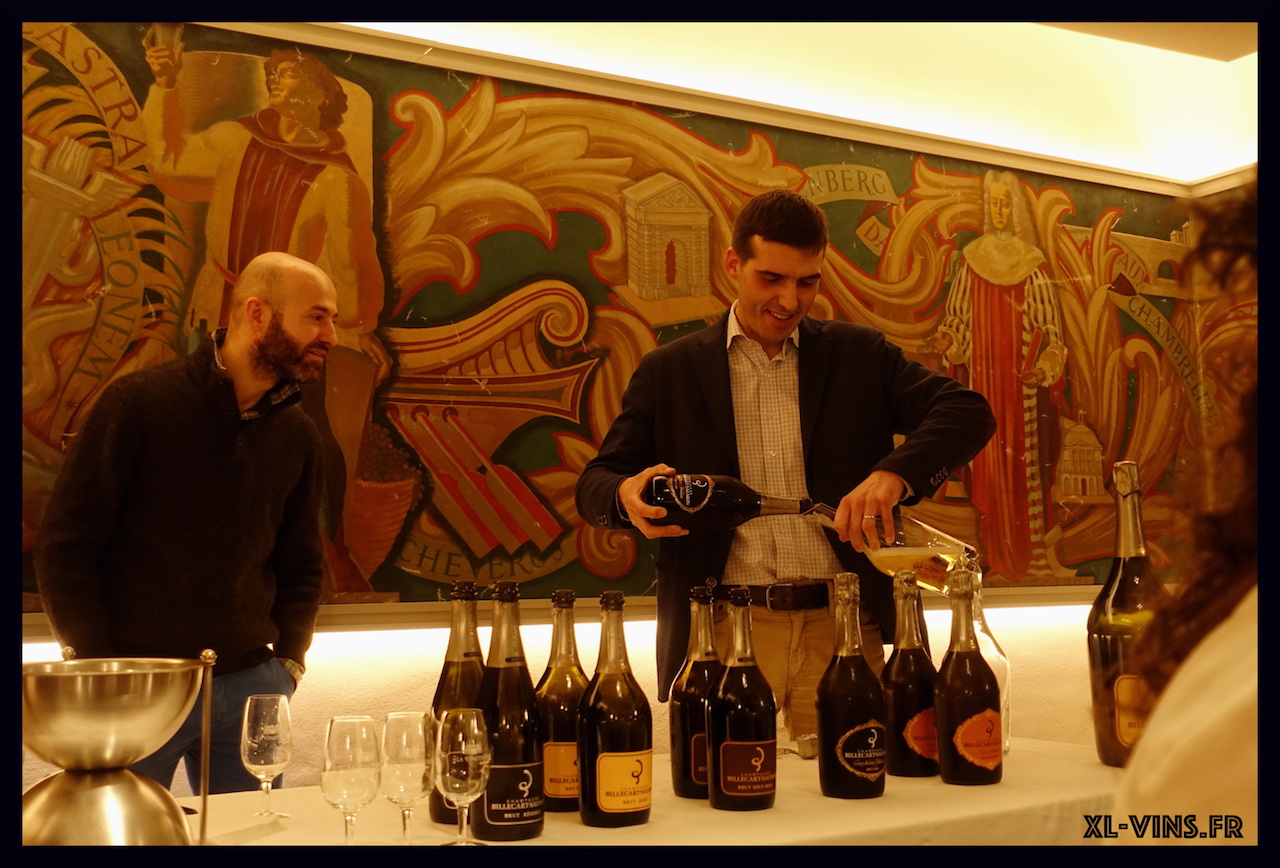 Xavier LACOMBE