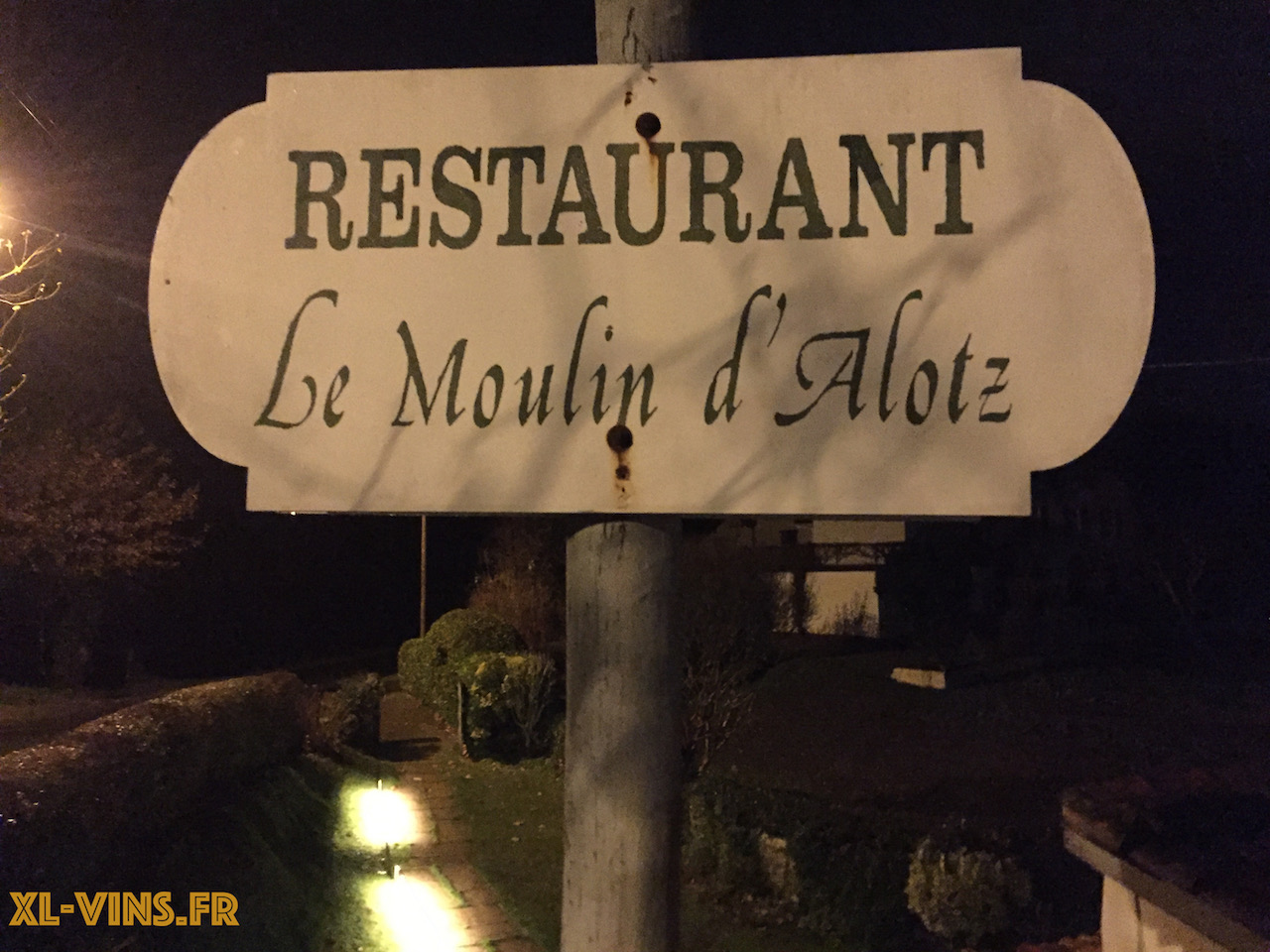 Le restaurant Le Moulin d'Alotz se trouve à quelques kilomètres de Biarritz, à Arcangues dans le Pays Basque. Il possède une étoile au guide Michelin.
« Le Moulin d'Alotz » Restaurant is located near Biarritz, at Arcangues, Basque country. He has one star of the prestigious Michelin guide.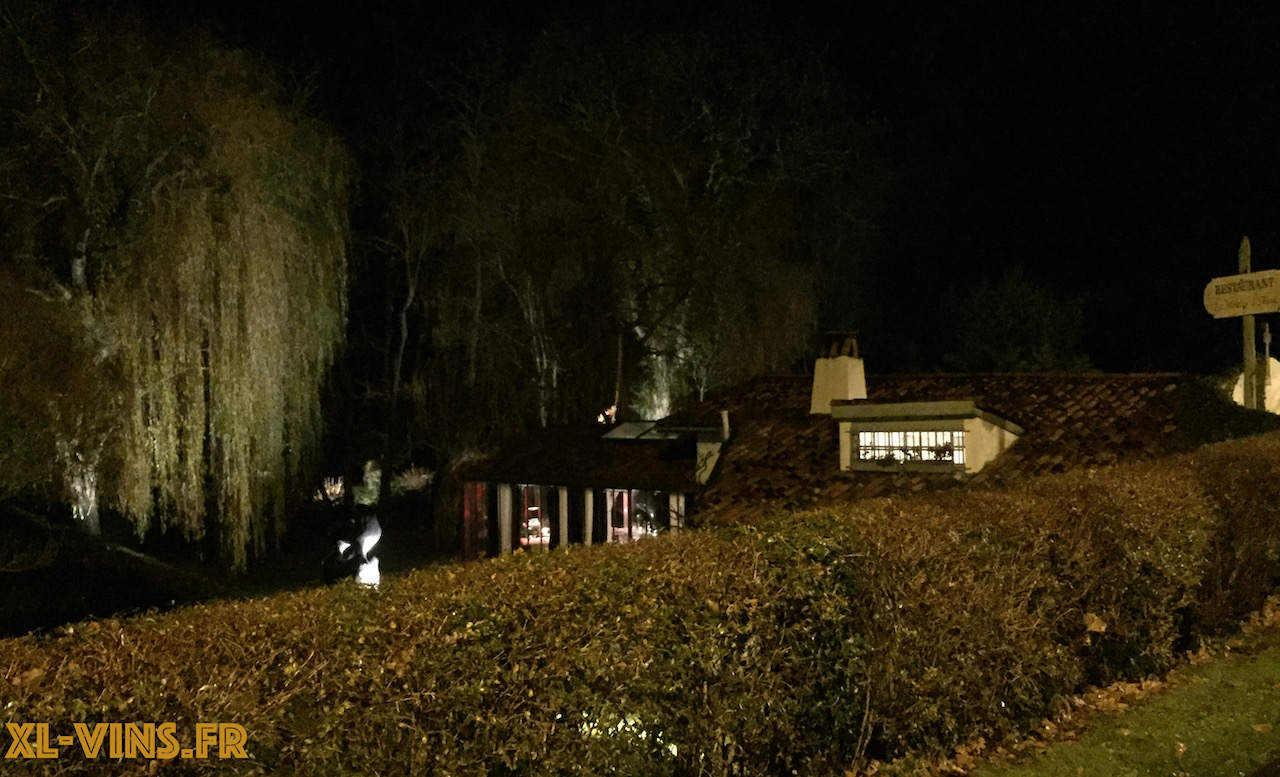 Le Moulin d'Alotz est un ancien moulin basque datant du 17 ème siècle. L' atmosphère est très charmante. Je m'y suis rendu de nuit, la route donnant ainsi l'impression d'arriver dans un endroit très reculé.
It's an old basque mill from the 17th century. The atmosphere is very charming. I went by night, and the road gave me the feeling to arrive in a very remote place.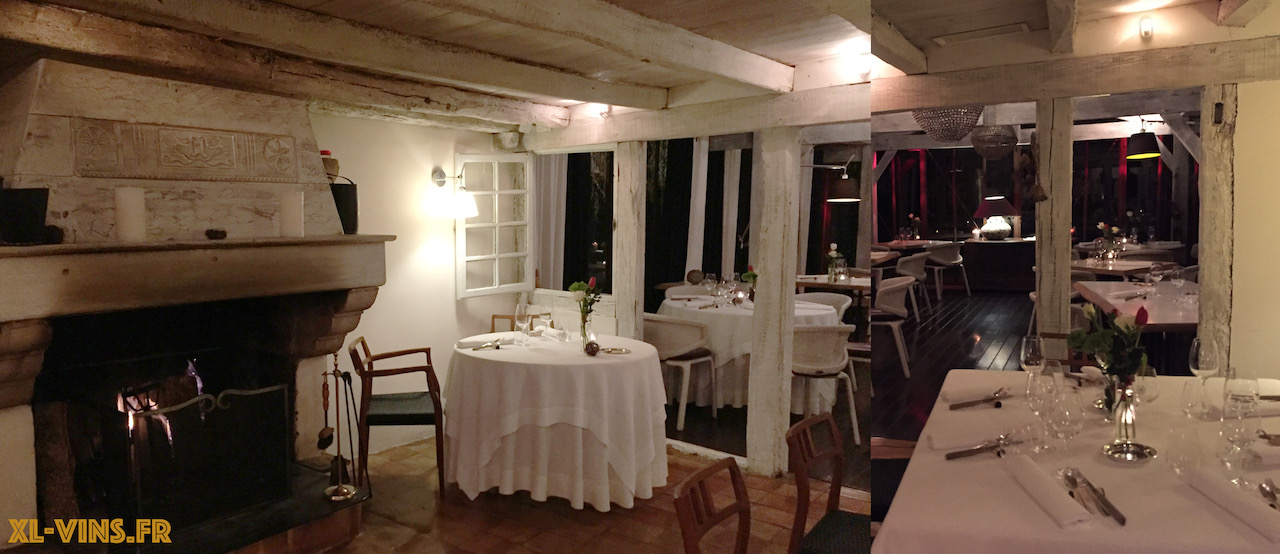 A l'intérieur le charme se confirme avec de très belles tables et une très belle décoration. On se sent de suite très à l'aise et la cheminée permet de créer une ambiance particulière. Le décor, l'odeur du bois et la chaleur enveloppante  procurent un sentiment de bien-être, de cocon. Une sorte de refuge se mariant très bien avec la cuisine. Il fut par la suite très difficile de quitter ce lieu!
Inside, the charm is confirmed with very beautiful tables and a very beautiful decor. It's a great feeling and we feel very well quickly. The chimney allows creating an atmosphère. The decor, the smell of the wood and the cosy atmosphere give a very quiet feeling, as cocooning. A kind of shelter on adequation with the food style. It was very difficult to leave this place!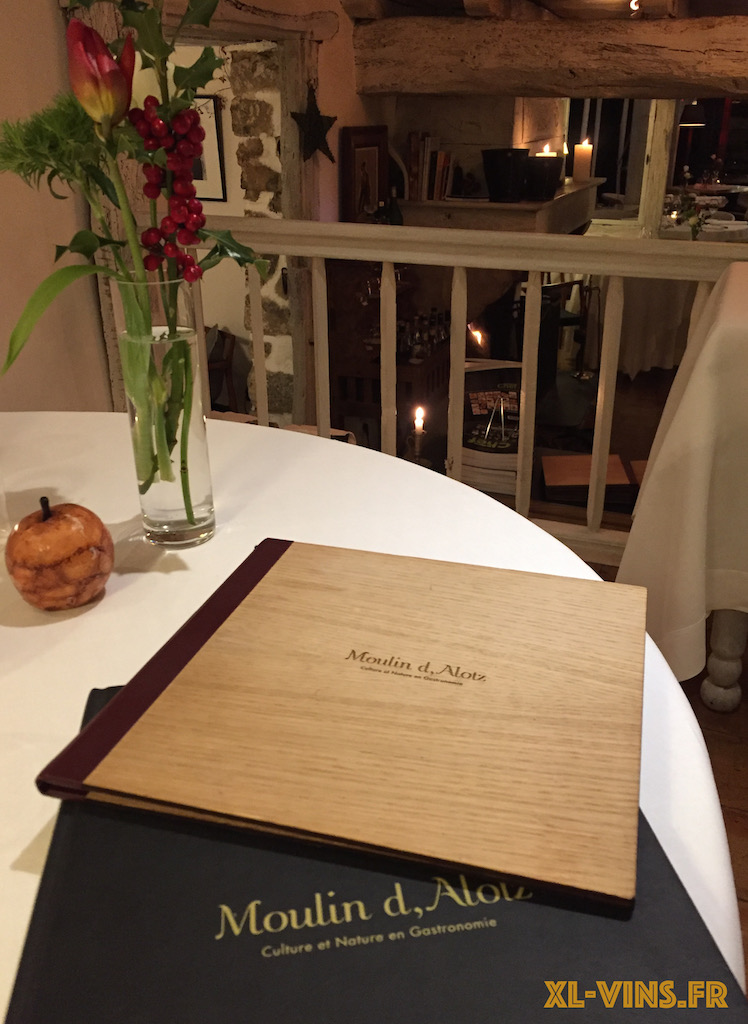 La cuisine du  Moulin d'Alotz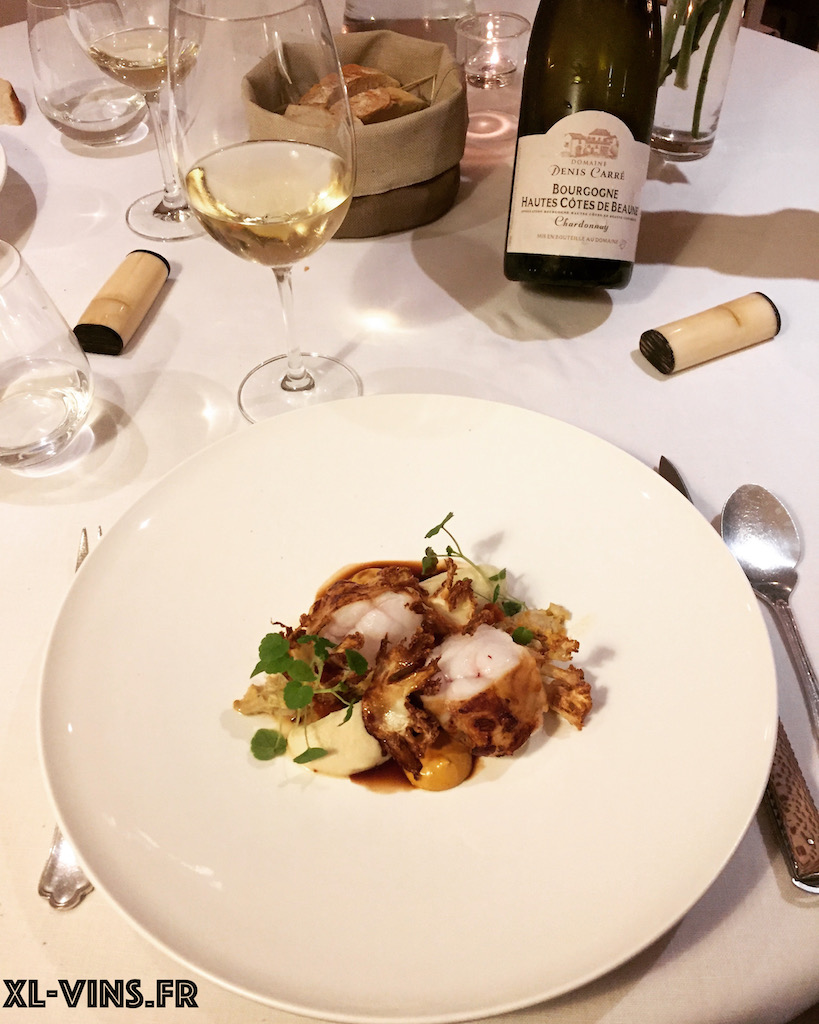 Les plats furent d'une incroyable régularité, des amuses bouches à l'après-dessert.
The dishes had an incredible regularity, from the amuse-bouche to the last dessert.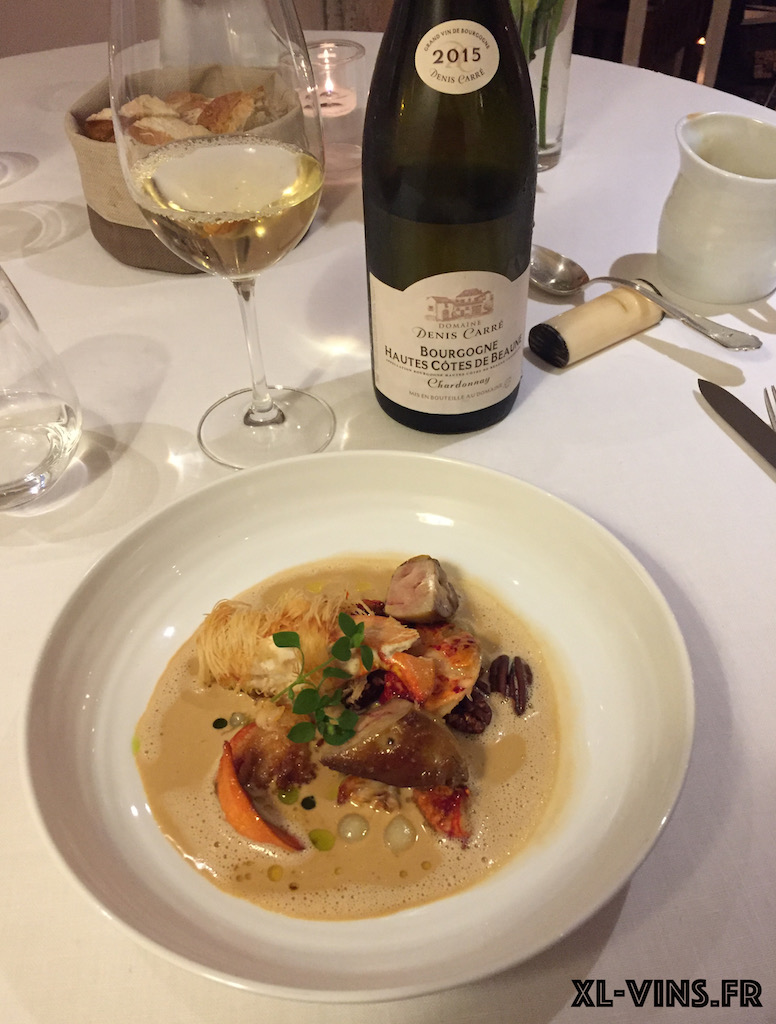 Une recherche des plats, un jeu des textures, un soucis de cohérence dans l'assiette comme dans le menu. Le tout associé à une superbe présentation,  un équilibre des saveurs et une générosité dans l'assiette.
We can feel a great research work in the dishes, a texture game, and a will of coherence in the plates as in the menu. Everything associated with a superb presentation, a perfect balance of the tastes and generosity in the plate.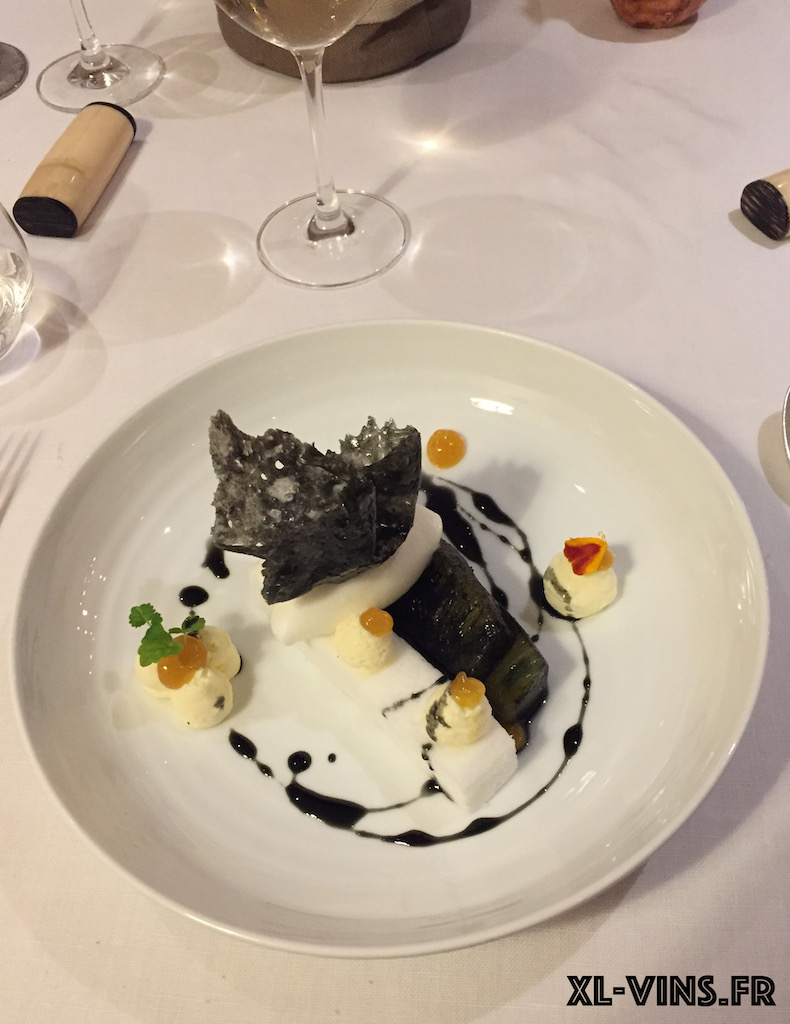 Les vins: 
La  carte des vins est bien présentée, claire, concise. Un accord mets et vins est possible. J'ai pu pour ma part déguster tout au long du repas un très joli blanc de Bourgogne, un Haute Côtes de Beaune signé Denis Carré, millésime 2015. C'est toujours délicat de choisir une seule bouteille pour un tel nombre de plats mais de part sa minéralité, sa fraicheur et sa texture onctueuse il fut très bien!
For the wines, the card is well presented, clear, concise. A wine pairing is possible. For my part, I tasted a very nice white wine from Burgundy, Haute Côtes de Beaune, from Denis Carré, 2015 vintage. It's always difficult to choose only one bottle with several dishes. But with its minerality, its freshness, and its little creamy texture, it was great!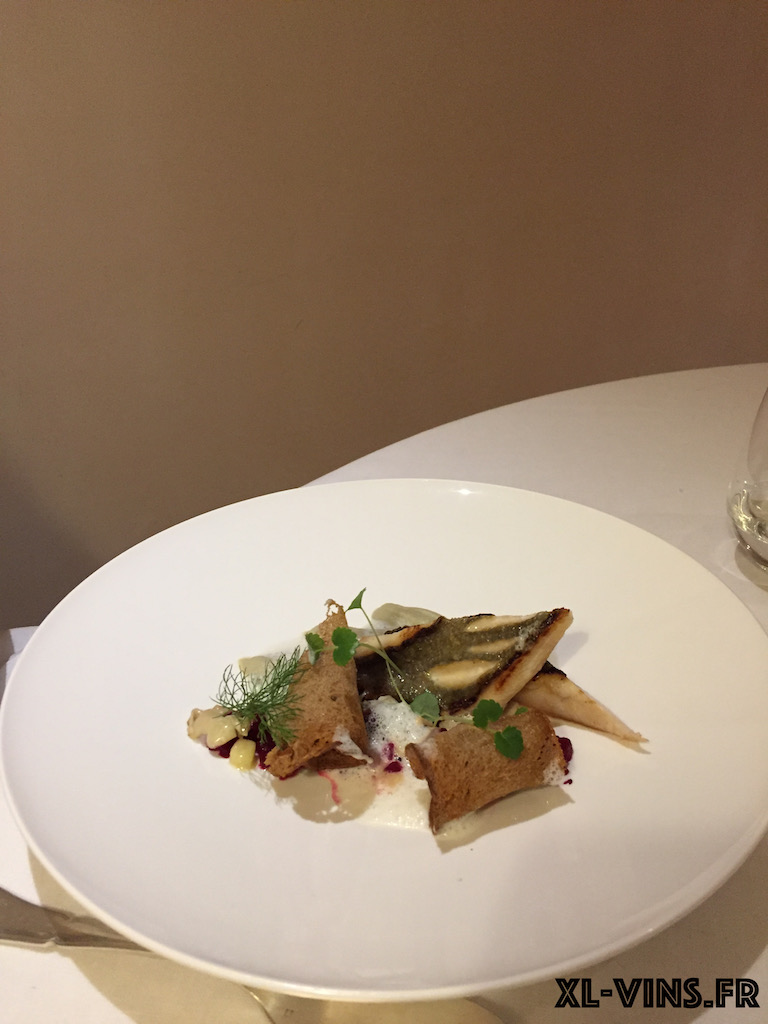 Si vous voulez passez un moment d'exception, définitivement le Moulin d'Alotz sera un très bon choix! Pour ma part j'ai été véritablement conquis par le Moulin d'Alotz.
If you want to pass an exceptional moment, definitely the « Moulin d'Alotz » would be a very good choice! For my part it's clear, I was conquered by « Le Moulin D'Alotz »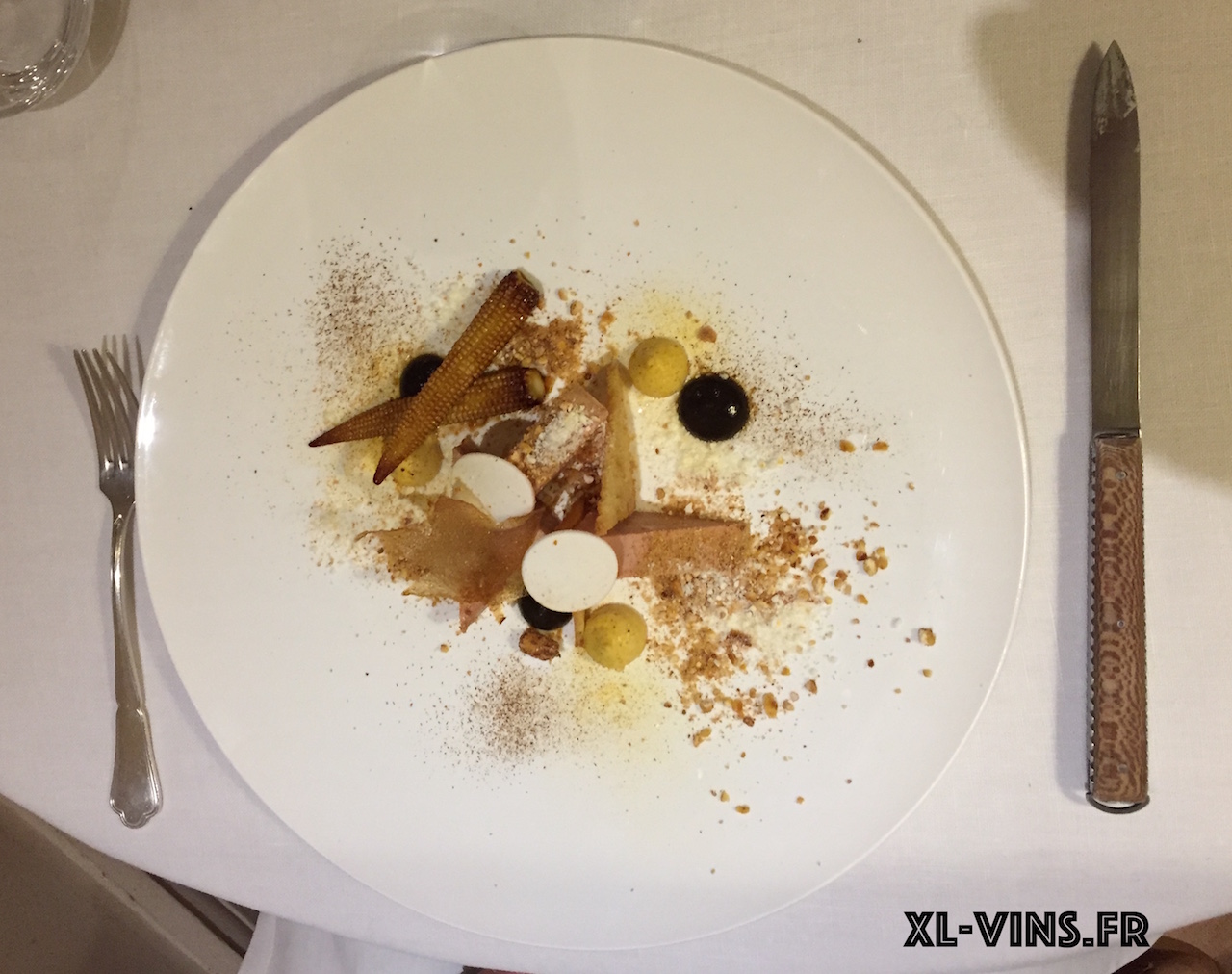 Merci au chef Benoît Sarthou et à toute son équipe pour leur magnifique travail!
Thanks to the chief, Benoît Sarthou and his team for their very good work!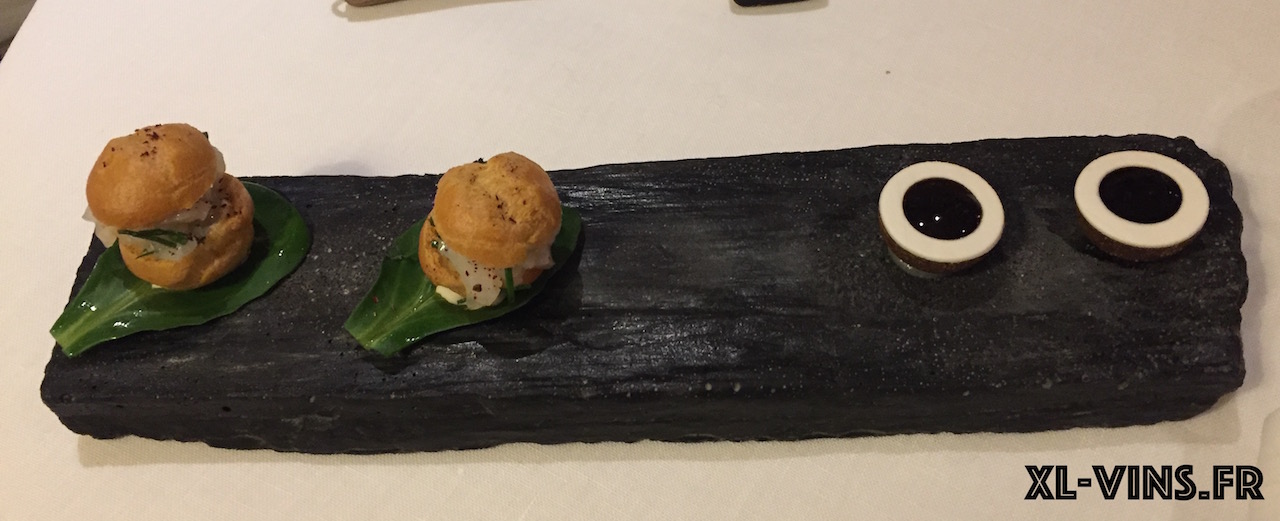 Contact et adresse du restaurant Le Moulin d'Alotz:
Site officiel: Site officiel sur ce lien (official website)
Adresse: Chemin d'Alotz Errota 64200 ARCANGUES
Téléphone: +33(0)5 59 43 04 54
Horaires: Ouvert le Lundi-Jeudi-Vendredi-Samedi-Dimanche (attention en été les jours diffèrent, les restaurant est fermé la journée du Mardi et le Mercredi midi) Service du midi: 12h15-13h30 Service du soir: 19h45-22h00
Open the Monday, Thursday, Friday, Saturday, Sunday (Be careful during the summer, the days are different, the restaurant is closed Tuesday all day long and the Wednesday at midday). Service hours : 12:15 PM- 01:30 PM. Hours for the evening: 07:45 PM- 10:00 PM 
(Réservation conseillée/ Advised reservation)