I was able to participate in a beautiful vertical of Château Doisy-Daëne, owned by the Dubourdieu family, and commented by the new generation of the family: Jean-Jacques DUBOURDIEU.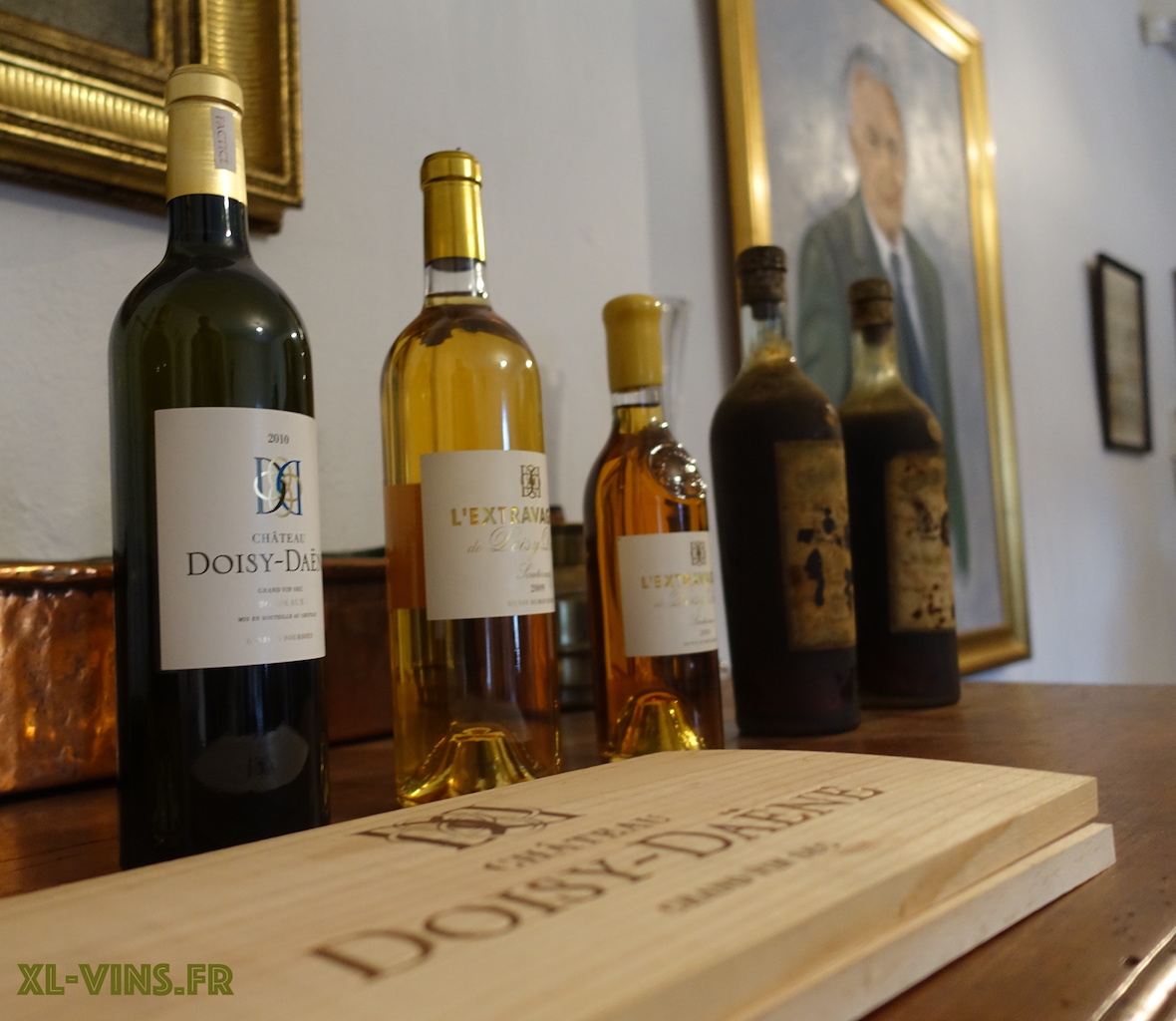 I will go back in the history of the castle later with a dedicated article. What Doisy-Daëne reminds me are strong terms, such as discoveries, delicacies, revelations. I remember my first article at the Bordeaux Oxygène event at the Niel Barracks years ago (see link here). I also remember that 2006 vintage that I later bought, my first Doisy-Daëne, and also the first vintage of Jean-Jacques DUBOURDIEU, as I will learn during this tasting.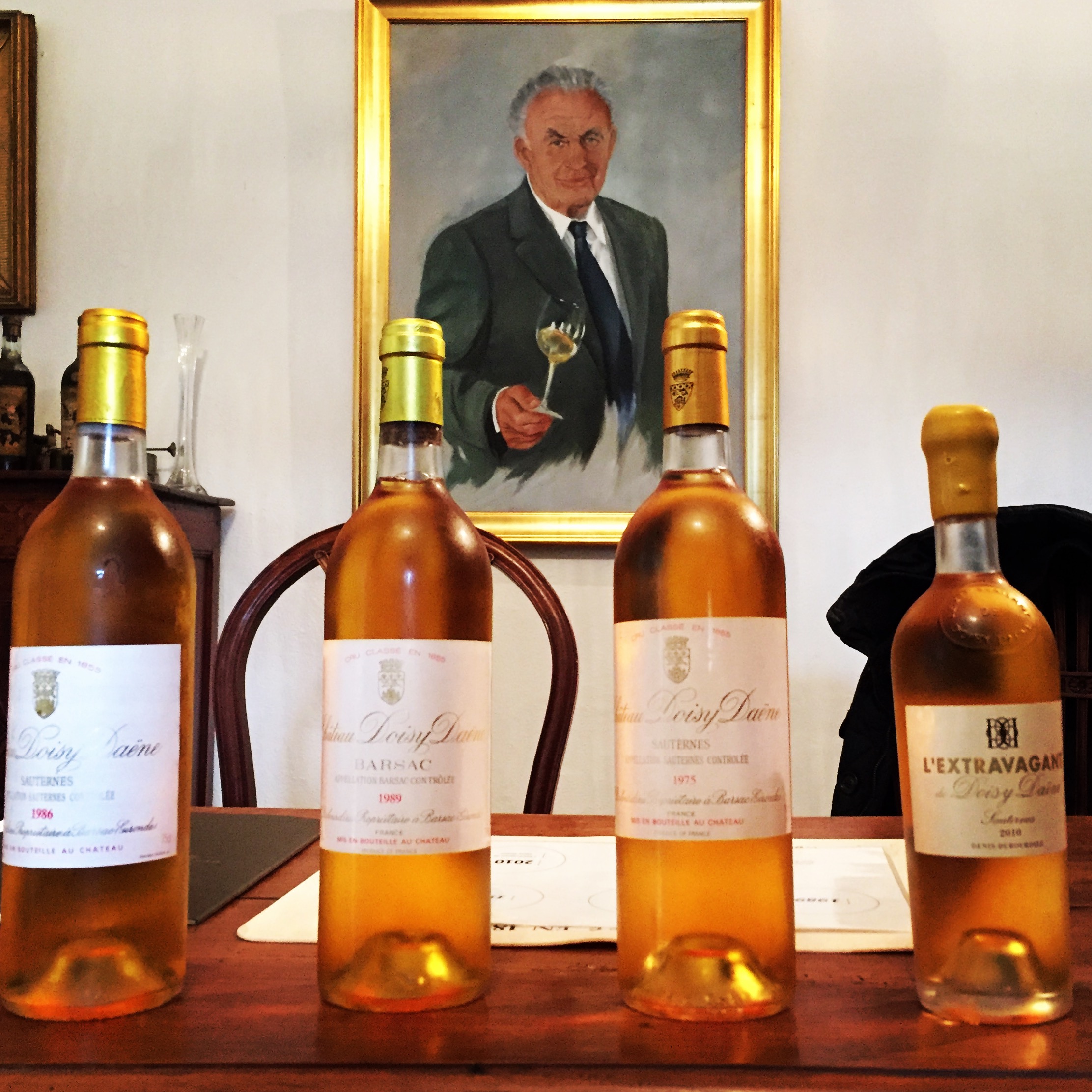 [/caption]
The vertical was only for old vintages and we were spoiled: 1989, 1986, 1975. As a guest star, the « high-end » vintage of Doisy-Daëne, the extravagant, in the 2010 vintage (in quotes since Doisy-Daëne is already high-end!).
-ERR:REF-NOT-FOUND-Chateau Doisy-Daëne
Here are the wines presented in order of tasting:
Château Doisy-Daëne 1989
Exotic fruits, gourmet and fresh notes of pineapple, apricot, grapes, honey but also fine spicy touches like ginger. This wine also had a floral side, giving it a very airy side that counterbalanced with the richness of the fruits. The finish was of a great length and there was still freshness. Certainly this wine still has very good years ahead of it. Impressive and delicious !
Château Doisy-Daëne 1986
Compared to the 1989 the nose was less expressive. There was the floral side of the white flowers, but also a wet stone side and undergrowth notes. The fruits were more difficult to capture, it was not the dominant aromatic profile. There was dried grapes, white pepper, but also notes of mushrooms.
Château Doisy-Daëne 1975
1975 is a vintage that the DUBOURDIEU family remembers as a new beginning after years of difficult economic conditions.
This wine sported a little delayed colour of other vintages, impressive in terms of preservation for a 42-year-old wine! The nose was also impressive with vivacity. The aromatic palette was as complex as it was diverse. The notes of dried fruits such as apricot, grapes tended to be supplemented by more chalky notes but also a slight undergrowth side. A passionate wine!
L'extravagant de Château Doisy-Daëne 2010
The particularity of the cuvée is that it is made only from Sauvignon, while Château Doisy-Daëne is made by majority of Sémillon.
The nose is also very airy and bears notes of fresh fruit. Grapes, apricots, pineapple. Huge matter in the mouth, very sweet with notes of honey very lively, where you could even glimpse cane sugar! Final of a very long length. A wine with an exceptional richness!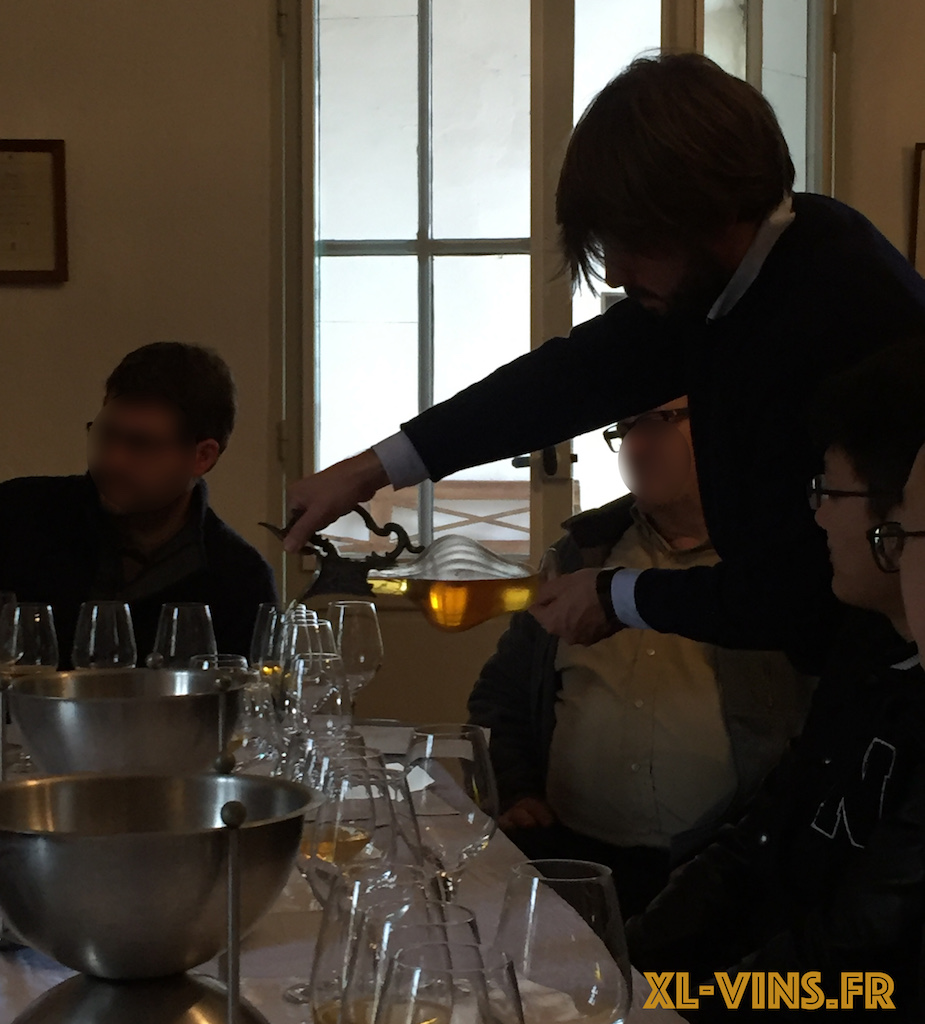 I remember from Château Doisy-Daëne beautiful vintages that still have beautiful things to tell. I also remember from Mr. Jean-Jacques DUBOURDIEU the desire to put his family at the heart of the history of the property, of wines. Somehow from the many family anecdotes it's a bit like we've sat around their table. Thank you.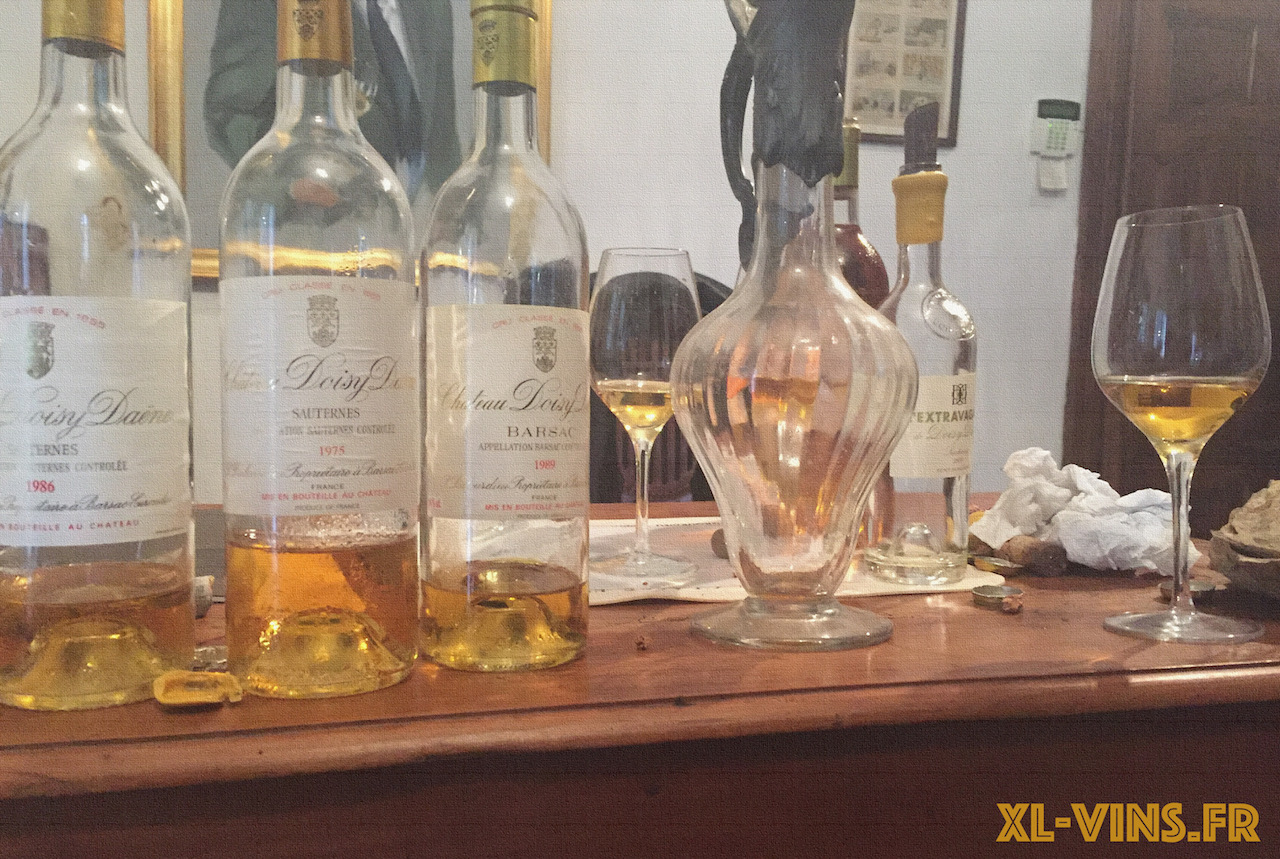 The site of the Dubourdieu family, owner of ChâteauDoisy-Daëne (among others)

click-here